10 Most Beautiful Beaches in Langkawi You Should Visit
Things To Do In Langkawi Island
Posted by Preciuos on 13 Feb 2023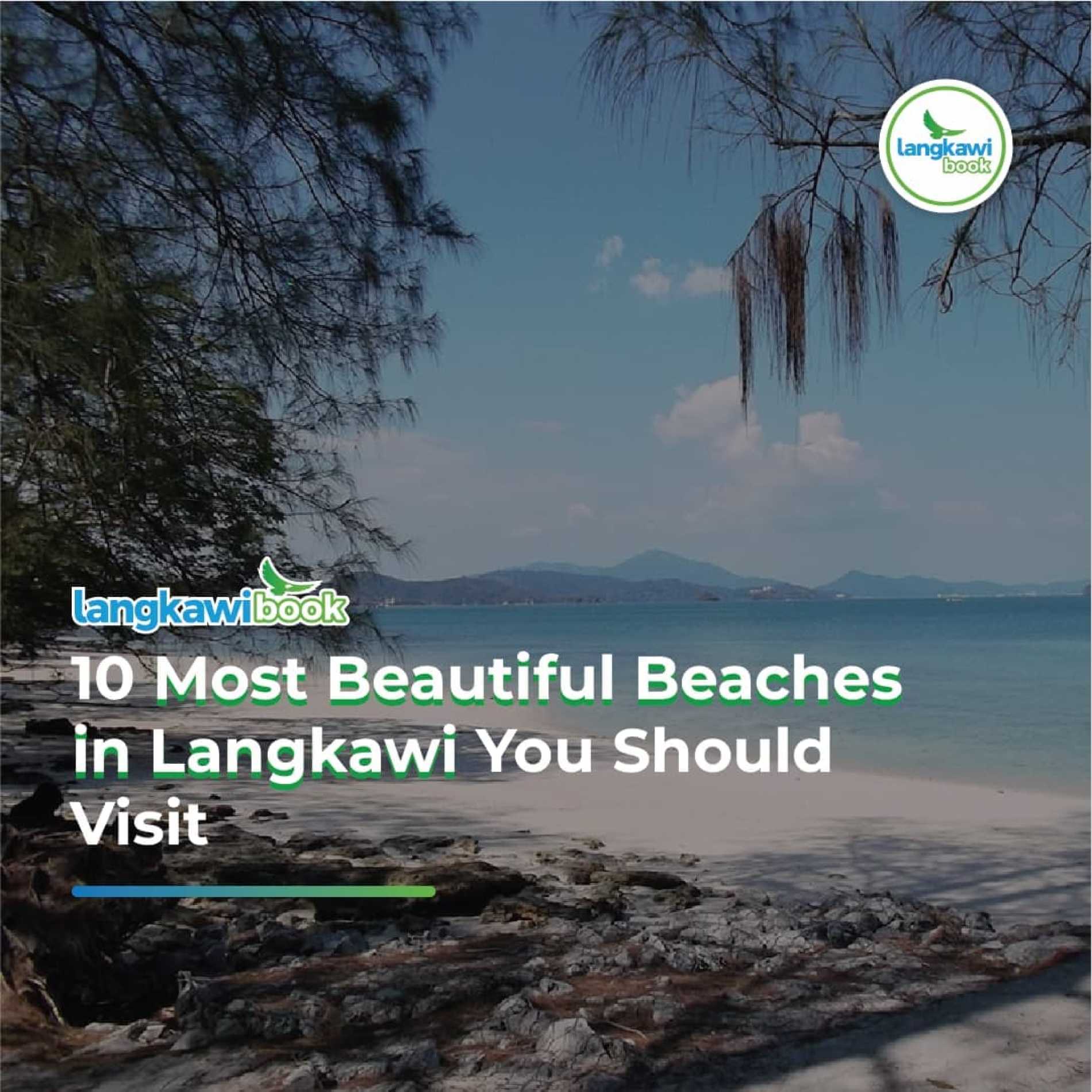 Langkawi, an island situated in the Andaman Sea, is home to many beautiful beaches where many people plan their relaxing getaways with their loved ones. Surrounding these stunning beaches are restaurants and resorts; visitors can enjoy exciting water sports activities too! Check out some of the best beaches in Langkawi below.
1. Pantai Cenang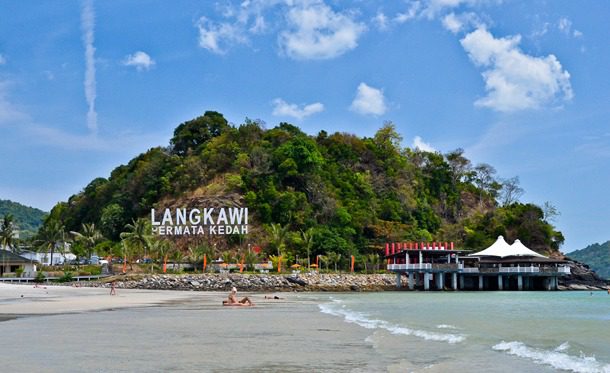 Source: https://www.xtra.com.my/trending/trending-hari-ini/orang-ramai-boleh-melancong-ke-langkawi-mulai-16-september/
Pantai Cenang, a popular Langkawi beach, is lined with shops, restaurants and pubs, making it a popular day and nightlife destination. This beach also has some of the best sunset views in the area!
This beach also offers a variety of water sports activities, such as banana boat rides, jet skiing, and parasailing. Don't miss the nearby Temoyang Night Market on Thursdays, which features a wide variety of stalls selling local delicacies and souvenir items.

2. Pantai Tengah
Source : https://livingnomads.com/2018/01/langkawi-travel-blog/pantai-tegnah-langkawi-tours-malaysia2/
Pantai Tengah is famous for its beautiful white sand beach. This beach, surrounded by the tranquil Andaman Sea, offers a romantic and tranquil setting - the ideal place to spend quality time with your loved ones away from the crowded tourist spots. Sunbathing, beach lounging, swimming, jet skiing, parasailing, and other activities are available here.
Pantai Tengah also has plenty of beach bars and pubs for nightlife fun and entertainment, making it a great destination for an unforgettable romantic getaway or family trip.

3. Pantai Tanjung Rhu
Source : https://www.tempatmenarik.my/pantai-tanjung-rhu-tempat-mencari-ketenangan-di-langkawi/
Tanjung Rhu Beach is the absolute epitome of beauty, with its crystal-clear blue waters and soft sand making it a paradise that you'd want to stay in forever! Nearby, explore the mysterious Kilim Karst Geoforest Park, with its vast array of unique caves and captivating flora and fauna.
For a truly incredible experience, visit the Scarborough Fish & Chips restaurant and indulge in their freshly caught and cooked meals while taking in the incredible view of the beach. Don't miss this once-in-a-lifetime experience!
4. Pantai Pasir Tengkorak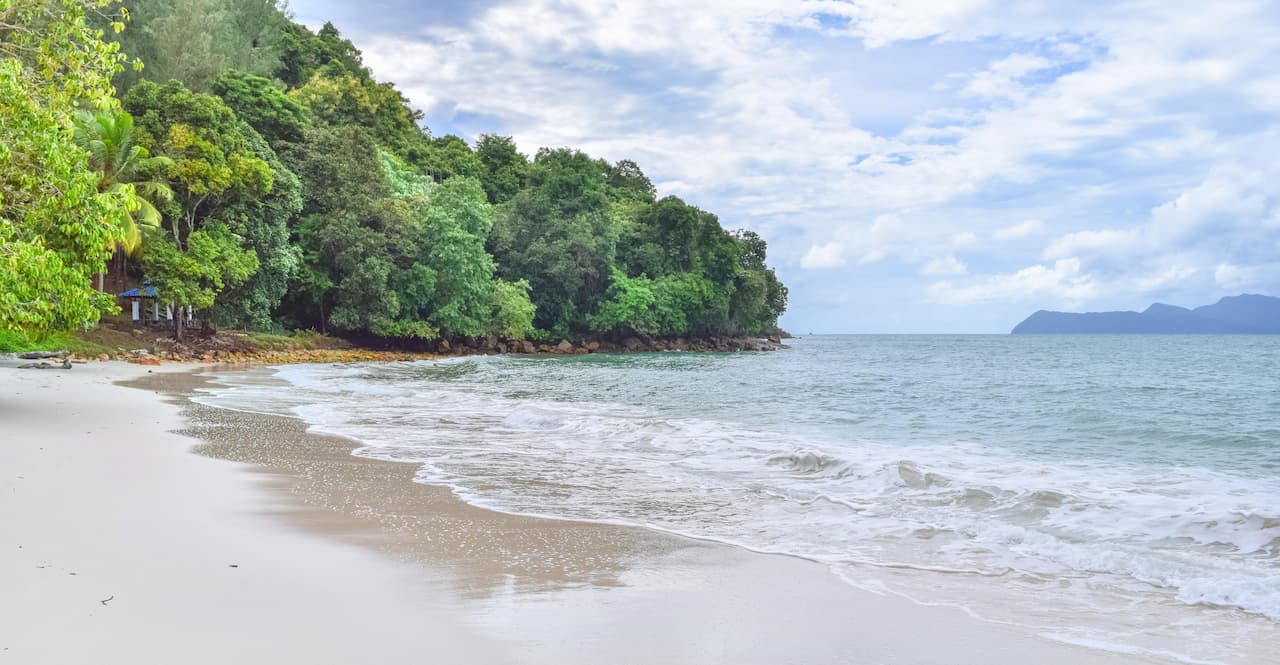 Source: https://www.trip.com/travel-guide/attraction/langkawi/pasir-tengkorak-beach-22950980/
You won't be looking at skulls, but at a beautiful white sandy beach with clear blue waters! One thing to keep in mind is that there are no pubs or restaurants nearby. Spend some quality time with your loved ones in this paradise, lounging in the sun, swimming in the ocean, or having a picnic together.
Do drop by the Temurun Waterfall, located just 1 km from the beach, and have a refreshing time after your swim. This hidden spot is definitely a place worth exploring!

5. Pantai Kok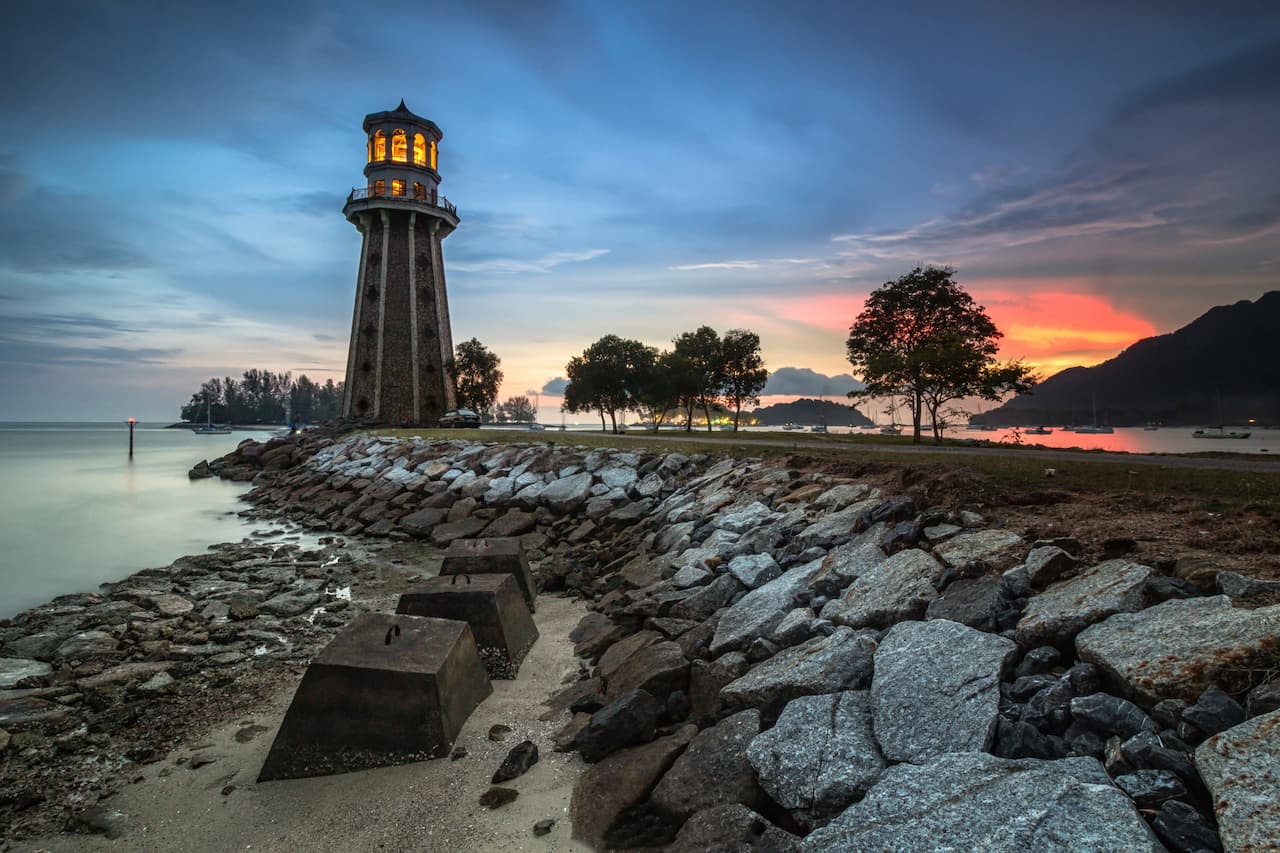 Source: https://www.expedia.com.my/Pantai-Kok-Beach-Langkawi.d6169313.Place-To-Visit
Pantai Kok is the ideal location for a relaxing vacation with your family or significant other. It's the ideal place to unwind, with an impressive view of a lighthouse, a yacht club, and a stunning sea suitable for swimming and picnicking.
You can also sample delicious local cuisine such as Rojak Buah, Laksa, and Mee Rebus, followed by a refreshing serving of Cendol for dessert - a great way to sample Langkawi's culinary delights! So, why not pay a visit and savour this slice of paradise?

6. Pantai Lagenda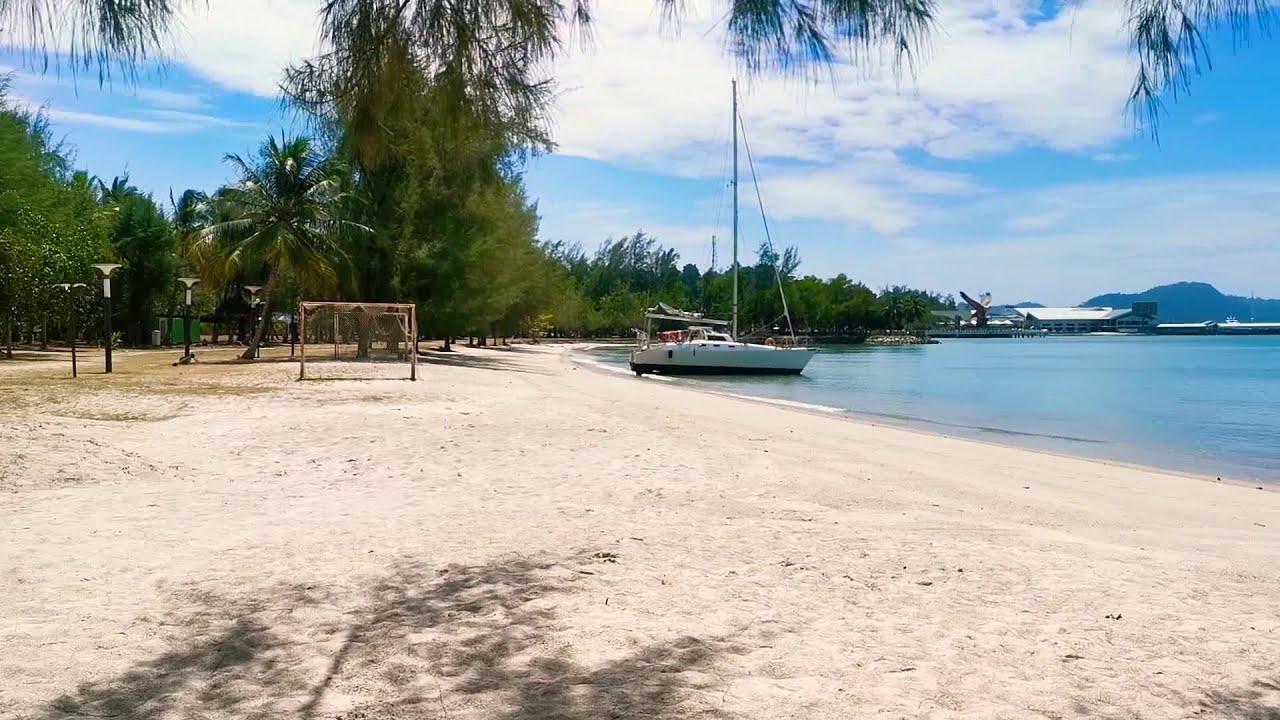 Source: Pantai Lagenda Langkawi - dapnyaTVhttps://dapnyatv.com
Kuah town is home to the beautiful Taman Lagenda Park, boasting a stunning beach that lies between Pekan Rabu and the main harbour. Swimming is not recommended here, however there are plenty of other activities to enjoy.
Take a leisurely stroll alongside the beach and explore the park, take a jog, or make your way to the famous Eagle Square and Jetty Terminal – all within walking distance. Enjoy a peaceful day at Taman Lagenda Park and soak in the sun and sea breeze.

7. Pantai Pasir Hitam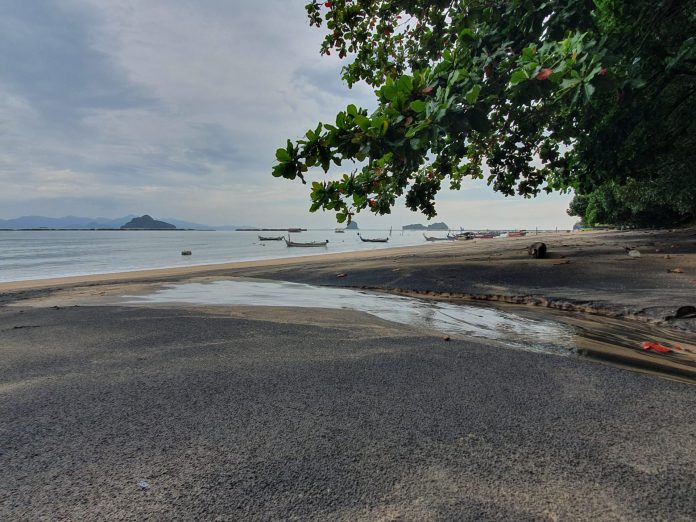 Source: https://www.libur.com.my/pantai-pasir-hitam-langkawi-simpan-kisah-peperangan-lagenda-yang-pasti-anda-tak-tahu/
As the name suggests, Pantai Pasir Hitam, or Black Sand Beach, is where you can find sand that is black in color! It's not much of a tourist spot, so you can enjoy the peaceful environment by simply relaxing on the beach while listening to the waves.
If you get hungry, visit one of the food and beverage stalls located near the beach. The beach also has several instagrammable spots not to be missed, such as the swings.

8. Pantai Teluk Yu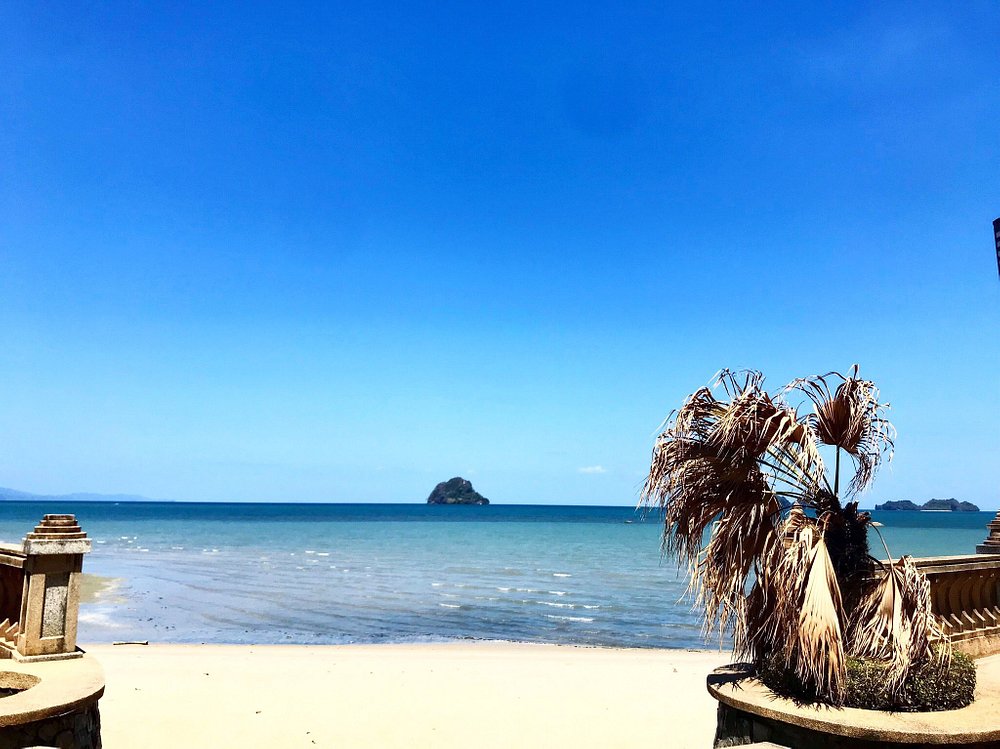 Source: https://www.tripadvisor.com.my/Attraction_Review-g298283-d12105980-Reviews-Shark_Bay_Beach-Langkawi_Langkawi_District_Kedah.html
Among the nearby beaches, Pantai Teluk Yu or Shark Bay Beach is popular among families because the waters are shallow and calm for a good swim. You won't, however, come into contact with any sharks! Several stone sharks, which are on display at the beach, have taken on the name. There are also numerous restaurants and cafes along the beach with amazing views of the sea.

9. Teluk Datai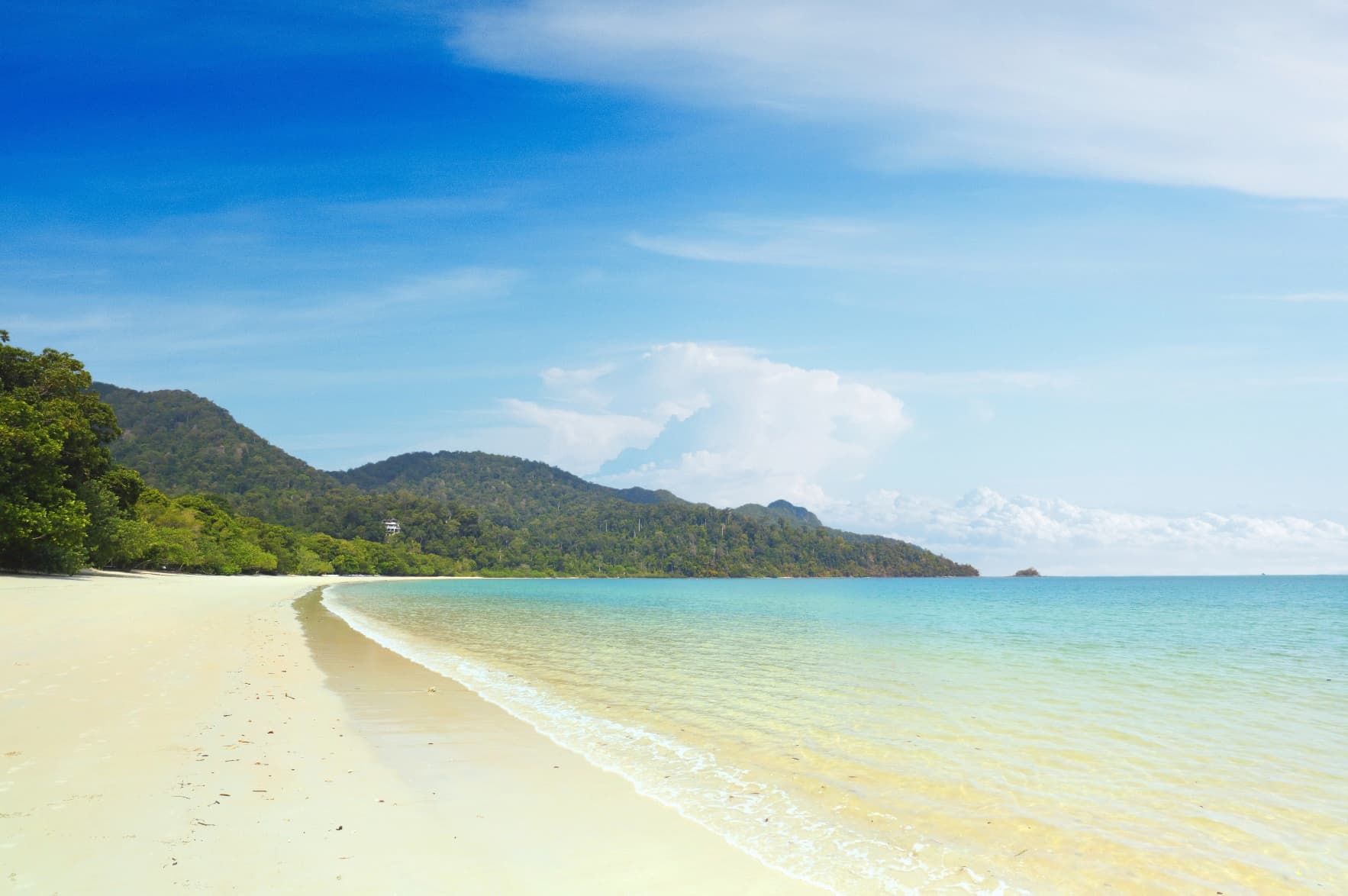 Source: https://www.trip.com/travel-guide/attraction/langkawi/datai-bay-98456/
If you're looking for the ultimate luxury experience, you'll be utterly satisfied with this famous beach in Langkawi. At Datai Bay, there is one exclusive resort which is The Datai Langkawi.
The Els Club Teluk Datai – Rainforest Course is a high-end golf club where you can golf while admiring the rich flora and fauna. And if you're having a thing for crocodiles, the Langkawi Crocodile Adventure Park is located nearby for everyone to explore.
10. Pantai Batu
Source: https://www.thrillophilia.com/attractions/pebble-beach
Pantai Batu, also known as Pebble Beach, is a one-of-a-kind beach with little sand. Instead, there are pebbles and rocks of various sizes and shapes! It is not suitable for swimming, but one can enjoy the cool breeze while gazing out at the stunning natural scenery.
Conclusion
We hope this list of the best beaches in Langkawi will help you get started on planning your Langkawi trip! If you wish to make your holiday easier, you can consider renting a car with Langkawibook so that you can travel to these beautiful beaches in Langkawi without worrying about transport issues. You can also book tickets to your favourite Langkawi attractions with us!
Recent Post
---
---
---
---
---
---
---
---
---
---
---
---
---
---
---
---
---
---
---
---