3D2N Langkawi Itinerary: Discovering The Paradise
Things To Do In Langkawi Island
Posted by Preciuos on 03 Oct 2023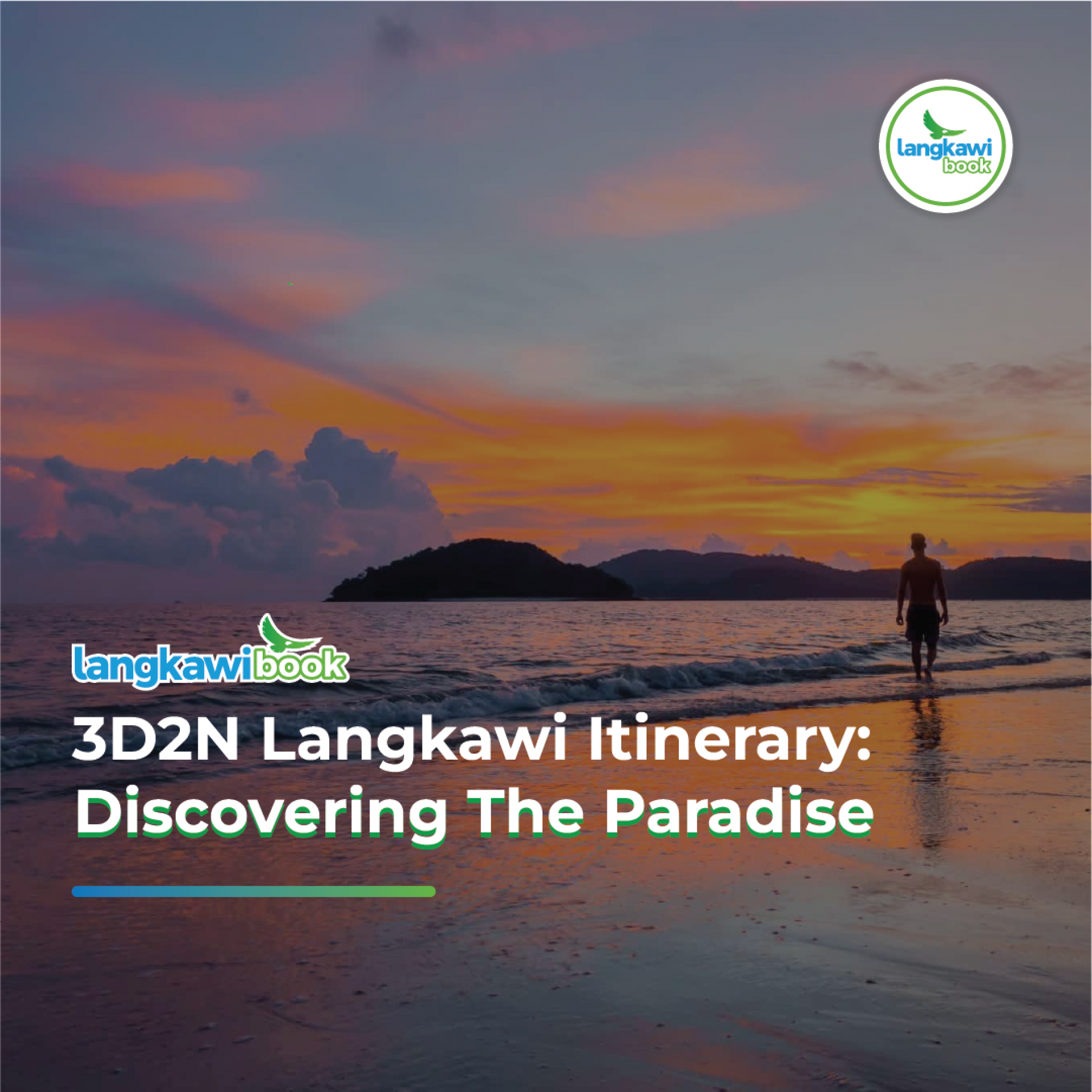 Welcome to the beautiful island of Langkawi, Malaysia's jewel in the Andaman Sea. With its pristine beaches, lush rainforests, and vibrant culture, Langkawi offers the perfect escape from the hustle and bustle of city life. Get ready for an unforgettable three days of adventure and relaxation.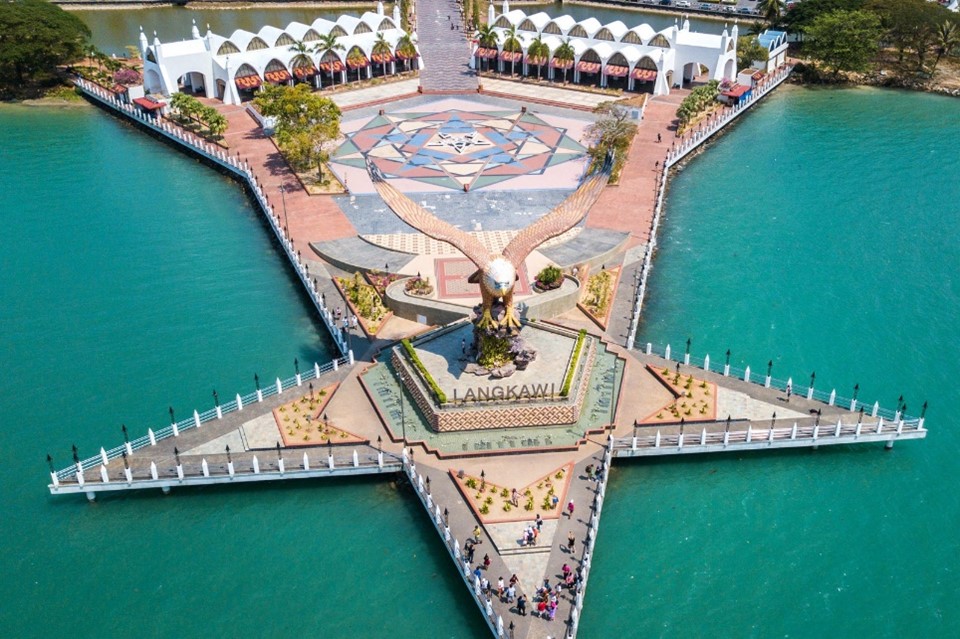 Dataran Lang at Kuah City
Day 1: Arrival in Langkawi
As soon as you touch down on this tropical paradise, you'll want to kickstart your journey with a ride that'll make your trip even more special. When it comes to car rentals in Langkawi, there's a name you can trust: LangkawiBook. Whether you're dreaming of exploring this island gem in a stylish sedan or cruising around in a luxury MPV, we've got you covered. Click here to book your dream ride!
Next, you're all set to drive and check into your chosen accommodation. From luxury beachfront resorts to cozy guesthouses, Langkawi offers a range of options to suit all budgets.
Afternoon: Chenang Beach
Start your Langkawi adventure by visiting Chenang Beach, one of the island's most popular spots. Sink your toes into the soft, golden sands and take in the breathtaking views of the Andaman Sea. Don't forget to explore the vibrant beachfront market for some local souvenir and enjoy your duty-free shopping.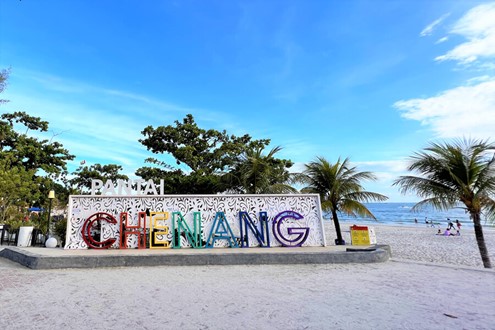 Dataran Chenang
Evening: Sunset Dinner Cruise
Experience a mesmerizing Langkawi sunset by joining a sunset dinner cruise. These tours include a buffet dinner, and you'll have the chance to witness the island's stunning coastline from the water while enjoying delicious cuisine while admiring the breathtaking view of the sunset. Book your Langkawi Sunset Dinner Cruise tickets with us!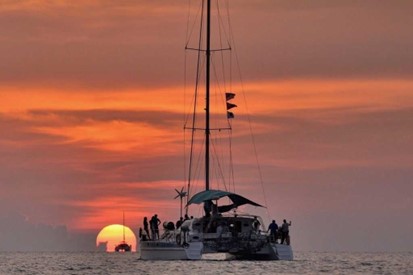 Sunset Dinner Cruise
DAY 2: ISLAND EXPLORATION
Morning: Langkawi SkyCab Cable Car
Start your day with a trip to the Langkawi Cable Car, where you'll ascend to the top of Gunung Mat Cincang. It is 2,150 m long and extends to 680 m with a panoramic view of the treetops of the thick jungle. The 15-minute exciting cable car journey is full of adventure and provides an insight into the amazing views of the ancient rock formations that have stood for 550 million years. Book your Langkawi SkyCab Cable Car Tickets and explore the adventure with us!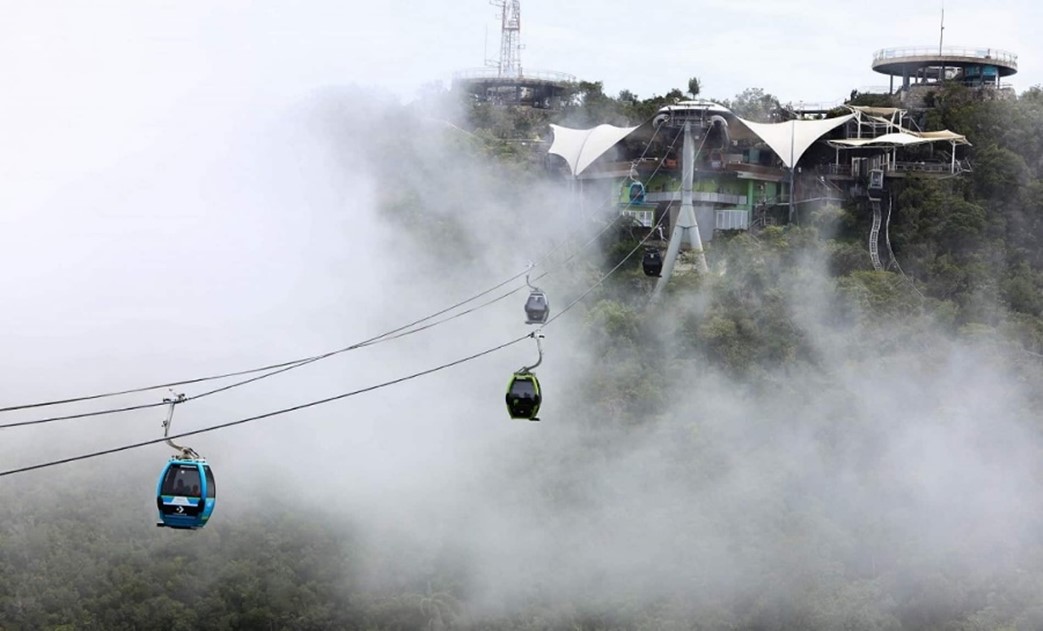 Langkawi SkyCab Cable Car
Lunch: Oriental Village
After your cable car adventure, head to Oriental Village for lunch. This charming complex offers various dining options, from local delicacies to international cuisine.
Be sure to explore other attractions on the ground such as the 3D Art Langkawi, SkyRex, SkyDome and Machinchang Petland.
Afternoon: Kilim Geoforest Park
Embark on a mangrove tour through the Kilim Geoforest Park, a UNESCO-listed site that's home to mangroves, limestone cliffs, and hidden caves. Whether you opt for a private or sharing boat, this tour allows you to delve into the rich ecology of the mangroves, teeming with various wildlife such as eagles, reptiles, and monkeys. Kilim Geoforest Park is renowned for its vibrant ecosystem and serves as a natural habitat for these fascinating creatures. Don't miss out and book your Langkawi Mangrove Tour with us!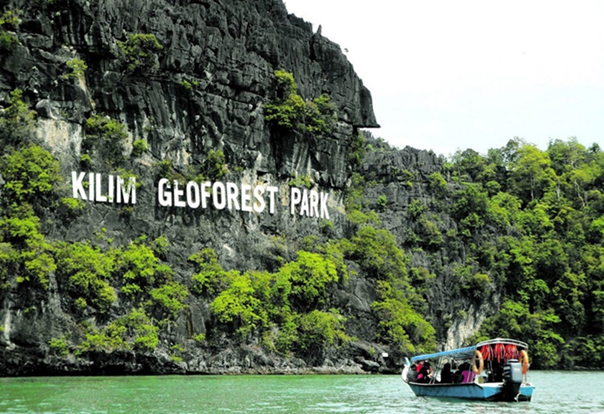 Langkawi Mangrove Tour
Evening: Dream Forest Langkawi
Step into the enchanting world of Dream Forest Langkawi, Malaysia's newest themed attraction. Here, you will embark on a captivating multi-sensory journey through the ancient rainforest, enveloped by breathtaking illuminations, mesmerizing soundscapes, and immersive projection mapping.
Prepare to be immersed in Langkawi's legendary tales and myths, as iconic characters such as Pregnant Maiden, Tun Teja, Merong Mahawangsa, and the Giants of Langkawi spring to life through interactive digital technology, dazzling illuminations, and ethereal soundscapes.
Book your Dream Forest Langkawi tickets with us!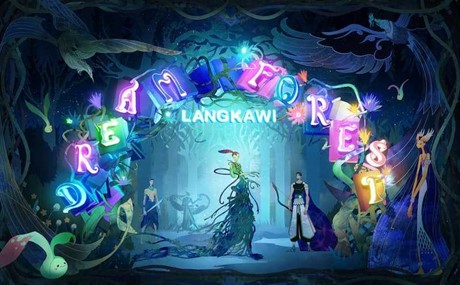 Dream Forest Langkawi. Our latest new attraction here in the island.
DAY 3: FINAL DAY AND FAREWELL
Morning: Maha Tower
Embark on an extraordinary journey at The Maha Tower, where you can marvel at the exquisite beauty of Langkawi Island from its highest point. This exceptional vantage point offers visitors a truly remarkable and awe-inspiring perspective. At the pinnacle of the Maha Tower, you'll find a remarkable glass floor that allows you to peer beneath your feet, treating you to breathtaking vistas of the entire Langkawi archipelago. Moreover, the tower boasts a distinctive tilted viewing window that lets you seemingly float above the panoramic scene, providing you with uninterrupted views of lively crowds and the boundless expanse of the Andaman Sea.
Book your Maha Tower Langkawi tickets with us!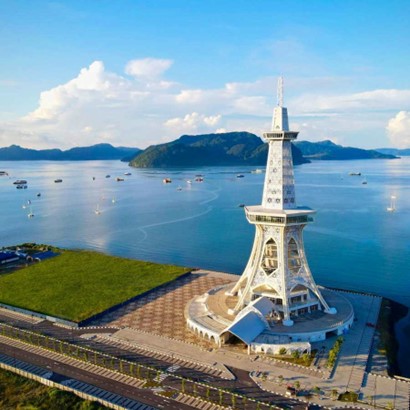 Maha Tower the latest Icon in Langkawi
Lunch: Local Flavour
Savor some local Malay cuisine at nearby restaurants in Kuah Town. Try dishes like gulai ikan (fish curry), ikan bakar (grilled fish), Laksa, and satay (meat skewer) for a final taste of Langkawi's culinary delights.
Afternoon: Langkawi Wildlife Park
Before leaving, visit the Langkawi Wildlife Park to get up close and personal with exotic birds, reptiles, and mammals. The park is home to various species, including playful macaws and friendly raccoons. Don't miss out and book your Wildlife Park Langkawi tickets with us!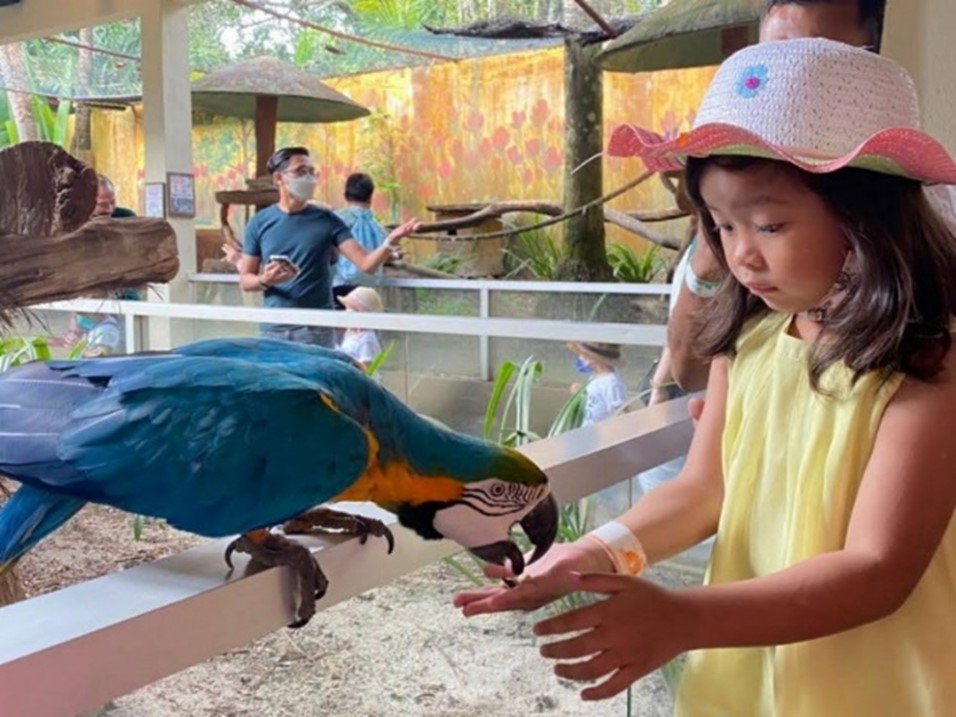 Interaction through animal feeding
Evening: Farewell Sunset
End your Langkawi adventure with a visit to Tanjung Rhu Beach, known for its serene atmosphere and stunning sunsets. Relax on the pristine sands and watch the sun dip below the horizon, reflecting in the calm waters of the Andaman Sea.
As you bid farewell to this island paradise, you'll carry with you memories of beautiful beaches, thrilling adventures, and the warm hospitality of the locals. Langkawi truly offers an unforgettable experience for travellers seeking both relaxation and exploration.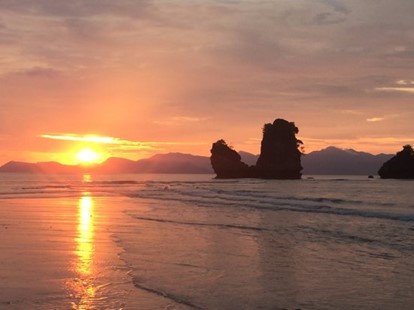 Sunset view at Tanjung Rhu Beach
Elevate Your 3 Days 2 Nights Langkawi Adventure!
Now that you've got a taste of what Langkawi has to offer with our recommended itinerary, it's time to take your trip to the next level and make it truly unforgettable. Renting a car with LangkawiBook is your ticket to adventure. You can go wherever your heart desires, whenever you want. So, why wait? Make the most of your trip – book a car today!
Langkawi isn't just about the beaches and the famous landmarks; there's a whole world of attractions and activities waiting to be discovered. And the best way to experience them all is by booking your Langkawi attraction tickets in advance with us!
Recent Post
---
---
---
---
---
---
---
---
---
---
---
---
---
---
---
---
---
---
---
---
---
---
---
---
---
---
---
---
---
---
---
---