Discover the Beauty of Langkawi Mangroves
Langkawi Attraction
Posted by Zurina Hamid on 13 May 2023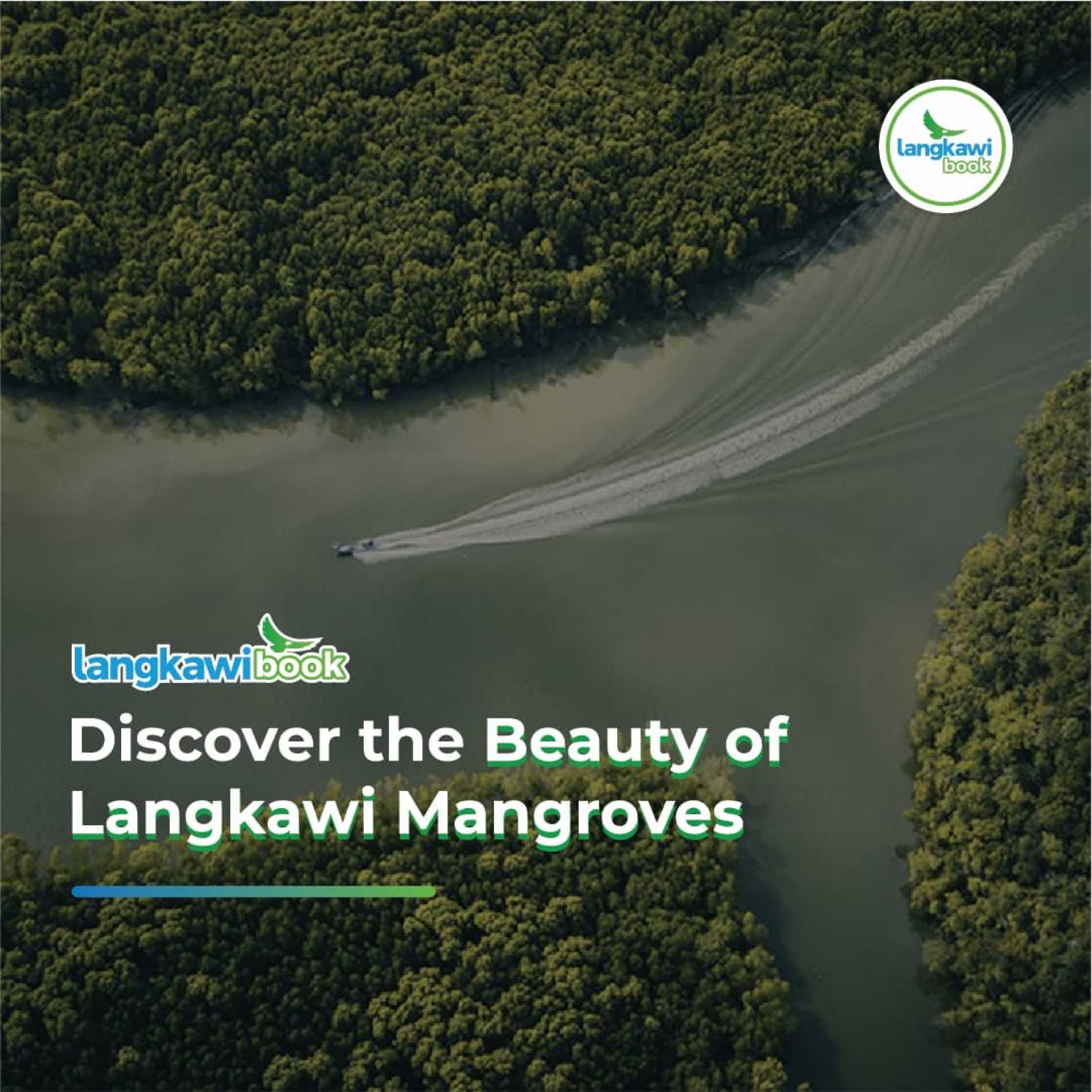 Langkawi's mangroves are a natural wonder that worth exploring. Immerse yourself in the lush forests, winding rivers, and tranquil lagoons. Witness the diverse wildlife, from colorful birds to playful monkeys. Experience the beauty and biodiversity of Langkawi's mangroves for an unforgettable adventure on Langkawi Mangrove Tour!
Langkawi, a popular tourist destination in Malaysia, offers a delightful escape into nature. One of its must-visit attractions is the Mangrove tour in Kilim Geoforest Park. Whether you opt for a private or sharing boat, this tour allows you to delve into the rich ecology of the mangroves, teeming with various wildlife such as eagles, reptiles, and monkeys. Kilim Geoforest Park is renowned for its vibrant ecosystem and serves as a natural habitat for these fascinating creatures. Enjoy a mesmerizing boat ride as you observe the majestic white-belly sea eagles and explore the captivating wildlife that thrives in the enchanting Mangrove surroundings.
Kilim Geopark Jetty
You will start your adventure from Kilim Geopark Jetty. Enjoy a scenic cruise along the mangrove river before experiencing an exciting ride on the Andaman Sea.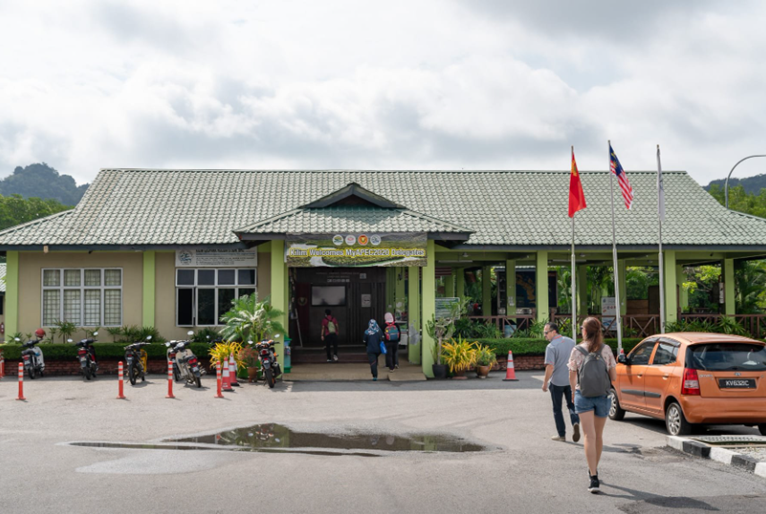 Bat Cave
It stretches about 60 meters in length and houses numerous bats inhabiting its interior. Marvel at the fascinating formations of stalactites, stalagmites, and fallen rock blocks. The cave's walls and roof are adorned with ancient encrusted shells, dating back approximately 5000 years based on radiocarbon dating.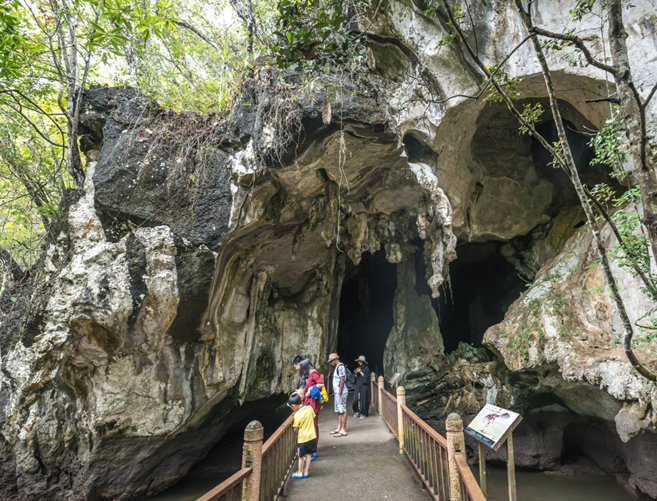 Crocodile Cave
Also, known as Gua Buaya. It is one of a cave by which the river Kilim flows. The cave is only accessible only during low tide and connects the river system in order to get through.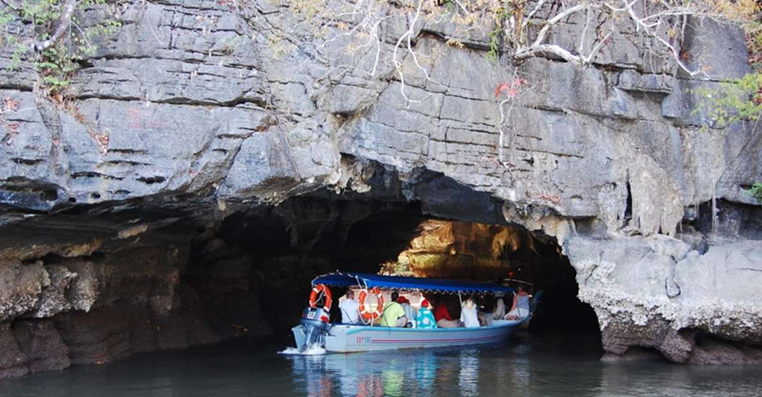 River Cruise
The lovely coastal wetlands have a wonderful nature to discover its ecology and there are several animals like eagles, reptiles, monkeys, and more that serve as habitats for these animals.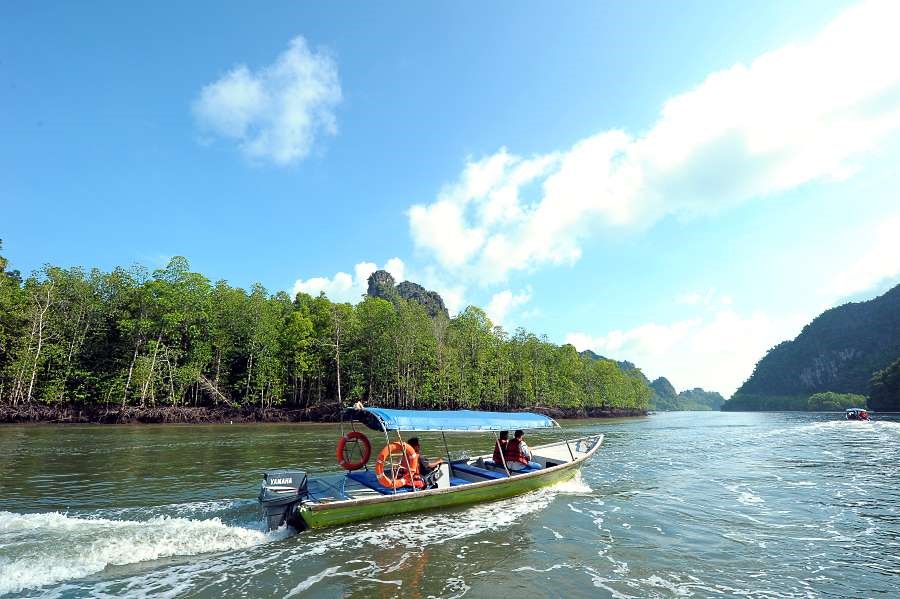 Eagle Watching
You can see hundreds of eagles or the Brahminy kite closely here which is only spotted in Langkawi, Malaysia, Australia, and Indonesia.
Kilim Geoforest Park
Where karst formations are located. It's among the oldest limestone formations in Malaysia. You can get a great picture with this as your selfie background!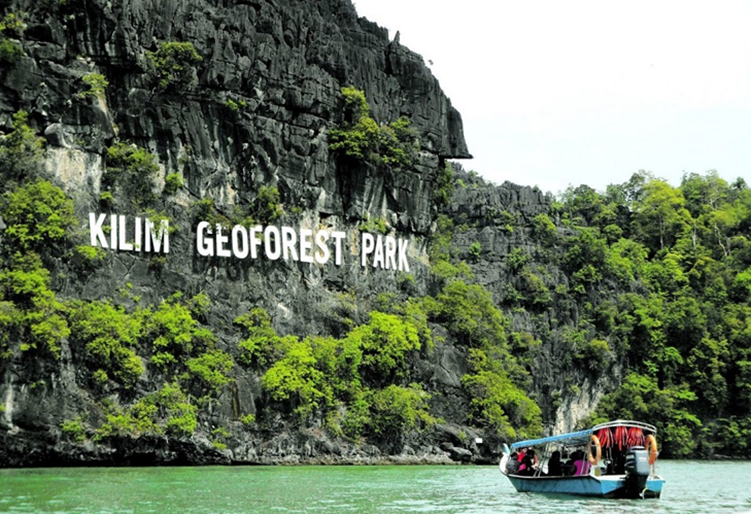 Swim at Pasir Panjang Beach
Discover a serene paradise with a pristine white sand beach and crystal-clear waters when the tour stop at Pasir Panjang Beach. You can choose to explore the island or swim in the turquoise water.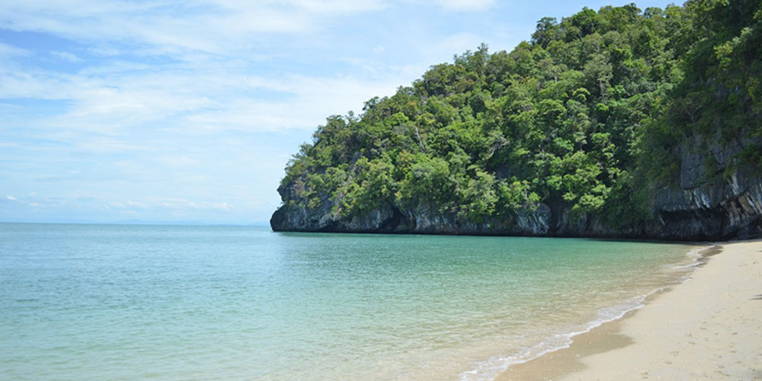 Floating Restaurant
At the floating restaurant, you can choose to have scrumptious food here or to sea live fishes such as big groupers, seabass, mantis prawns, and horseshoe crabs and have experience feeding the stingrays.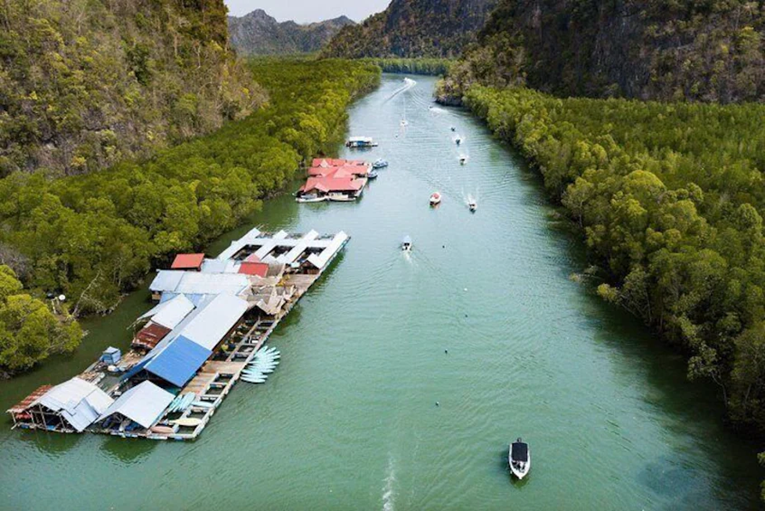 Fish Feeding/Snorkelling at Dangli Island
Embark on a 4-hour private tour and we will bring you to Dangli Island. With its clear waters, teeming with hundreds of colorful coral fish, it's an ideal spot for snorkeling, and life jackets are provided for your convenience and safety.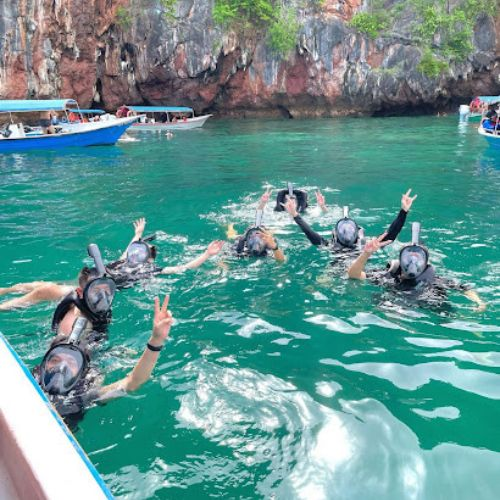 Tips and Info
Here are some tips and info for your mangrove tour experience:
• Beware of the wild monkey as they are attracted to plastic. Kindly hide your food/backpack when you walk into the bat cave.
• You can choose a late afternoon time for a private tour, as you can enjoy magnificent sunset at the Andaman Sea.
• Bat Cave entrance fees: MYR3 (adult) and MYR2 (children aged 3-12).
• Dress comfortably in swimwear or casual attire, and flip-flops.
• Remember to bring sunscreen and stay hydrated by carrying water with you.
Conclusion
In conclusion, the Mangrove Boat Tour is a must-do activity in Langkawi. Explore the crocodile cave, visit the fish farm, and witness the thrilling eagle watching. Enjoy a relaxing boat ride amidst spectacular scenery, with the picturesque Kilim Geoforest as your backdrop. Don't miss out and book a ticket to Langkawi Mangrove Tour with us today!
Recent Post
---
---
---
---
---
---
---
---
---
---
---
---
---
---
---
---
---
---
---
---