7 Best Locations for Langkawi Sunset Views
Car Rental Langkawi
Posted by Preciuos on 02 Nov 2023
There's nothing more enchanting than gazing the sunset over a stunning tropical island. As a result of its magnificent natural surroundings and vistas, exquisite aquamarine outlines, and advantageous geographic location, Langkawi has become one of the most popular tourist destinations in the world.
Langkawi also has plenty to offer, including magnificent beaches, stunning luxury accommodations at affordable prices, an exploration of local culture, and pure relaxation.
When in Langkawi, your trip will not be complete without watching the sun set over the Andaman Sea as it transforms into a hue of red and yellow - scattered around the sky that dissolves into the serenity of night. Although it appears only for a while, the geographic location offers a number of places where you can catch the beautiful Langkawi sunset views.
Best Locations for Sunset Views in Langkawi
1. Pantai Cenang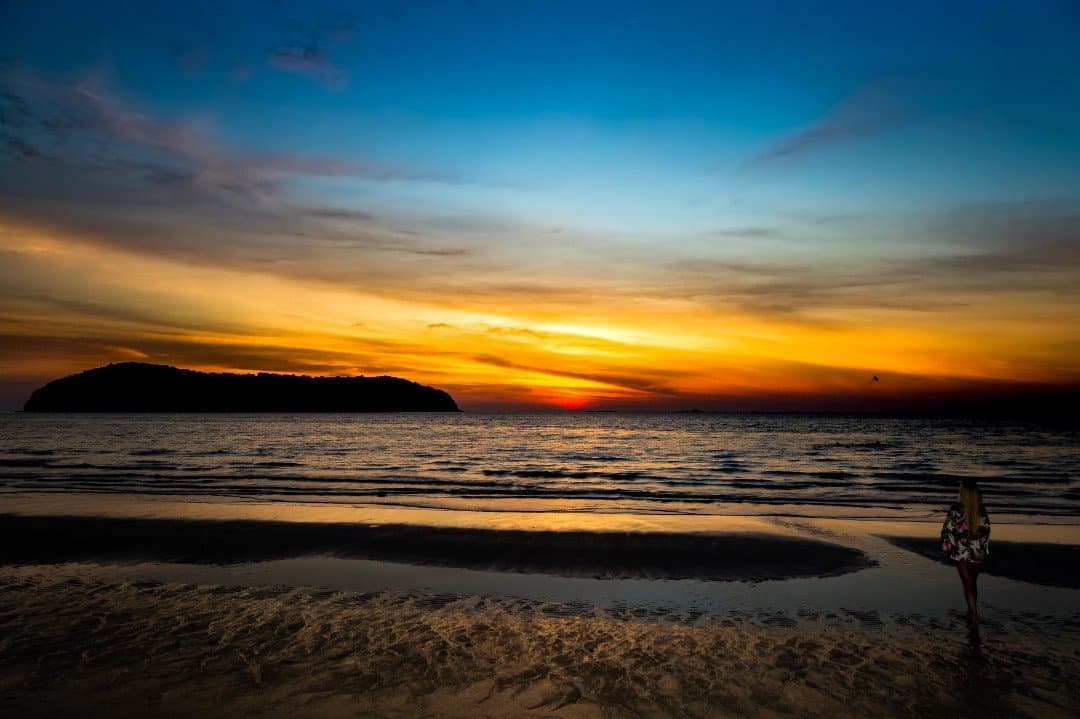 Source: https://www.langkawi.com/articles/best-places-to-watch-the-sunset-in-langkawi
Pantai Chenang is one of the the best place to view the sunset in Langkawi as this beach is considered one of the most stunning sunset locations, with skyburst hues of red, orange, and yellow. There are many visitors playing volleyball as well as tourists trying to snap a photo of the gorgeous sunset. Although it can get somewhat crowded, there is something special about catching sunsets with your loved ones here.
2. Tanjung Rhu Beach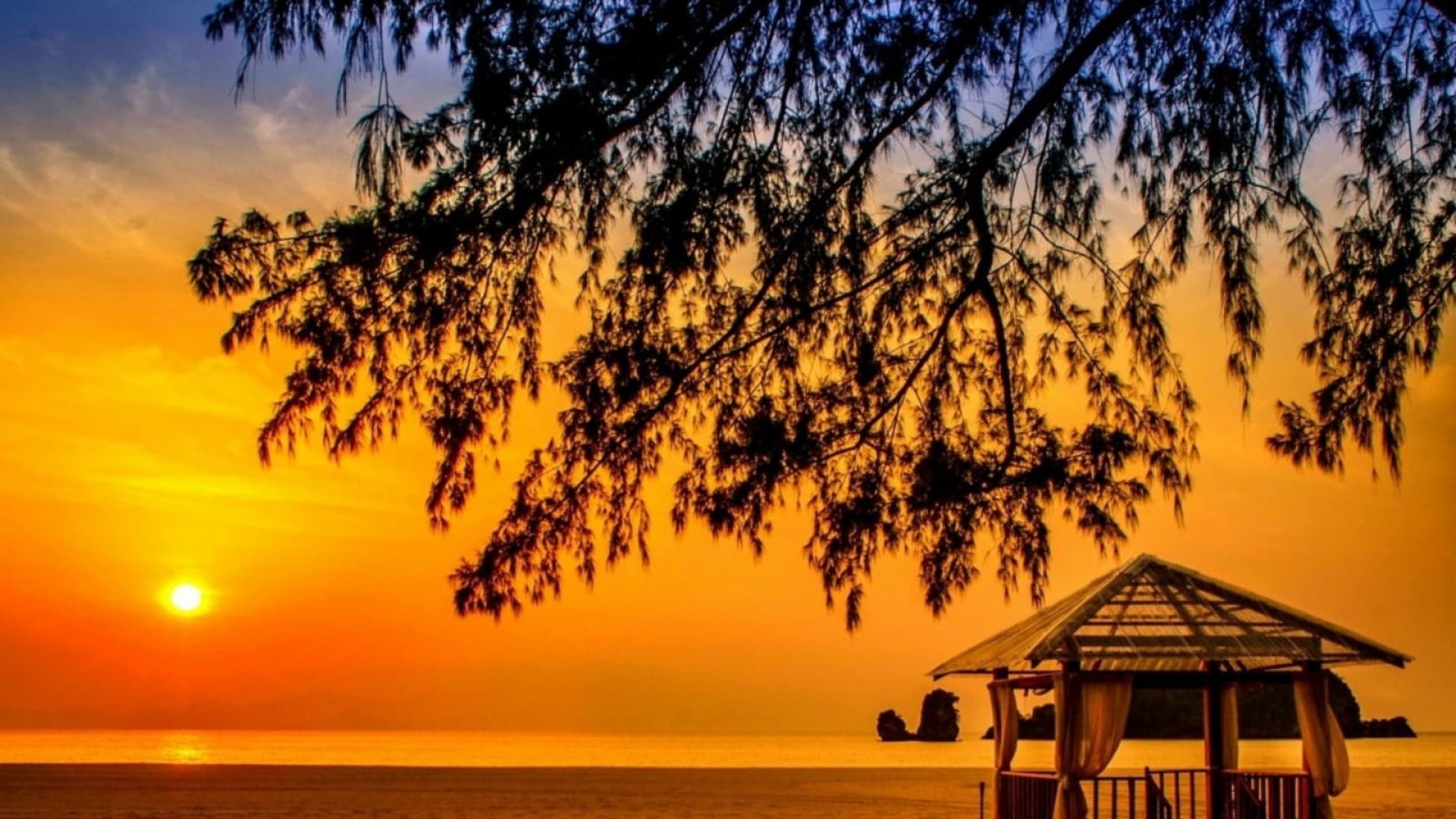 Source: https://www.peakpx.com/en/hd-wallpaper-desktop-gsfkl
Discover the enchanting allure of Tanjung Rhu, a haven of romance tucked away on Langkawi's serene northern coast. Here, you'll find a more intimate setting, away from the bustling crowds. Let the breathtaking sunset paint the sky in shimmering hues, a sight so captivating, that you'll be tempted to savour it in the moment, rather than through the lens of your phone or camera.
3. Gunung Raya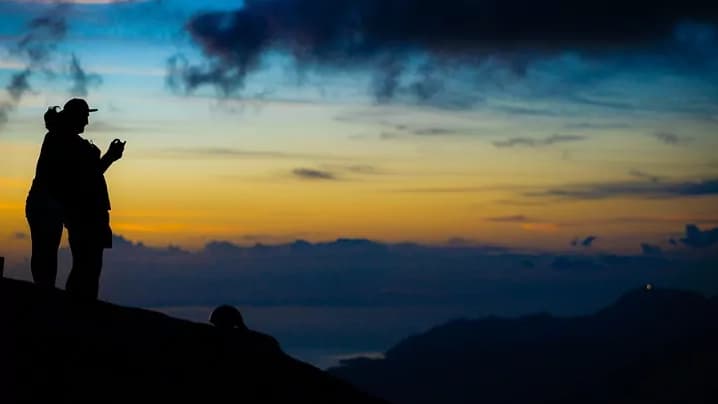 Source: https://www.therakyatpost.com/living/2021/01/05/langkawis-lonely-mountain-is-secretly-the-islands-most-instagrammable-spot/
Gunung Raya is another great place to watch the sunset in Langkawi. The sunset view from here is breathtaking - you can even see the entire island from the top. You can pay to observe the sunset from the tower, but if you want to avoid spending, you can still get a great view near the resort. We recommend that you wait a little after you've enjoyed the sunset since the view of the city after the sky has darkened is something you won't want to miss.
4. Langkawi Sunset Cruise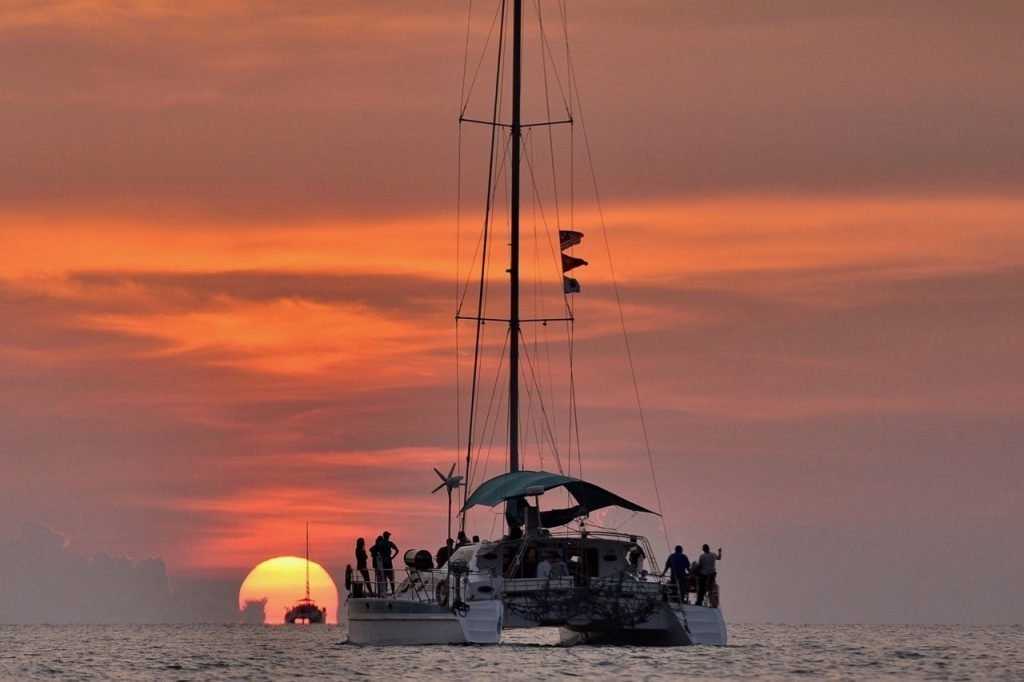 The Langkawi Sunset Cruise will anchor in a fantastic location as the sun sets, providing you with an unparalleled view of Langkawi's spectacular sunset. Be captivated by the gorgeous backdrop, which will leave an indelible imprint on your mind as the sky morphs into a painting of vibrant hues. Enjoy watching the sunset over the calm Andaman Sea while sipping on unlimited refreshments onboard.
5. The Cliff Restaurant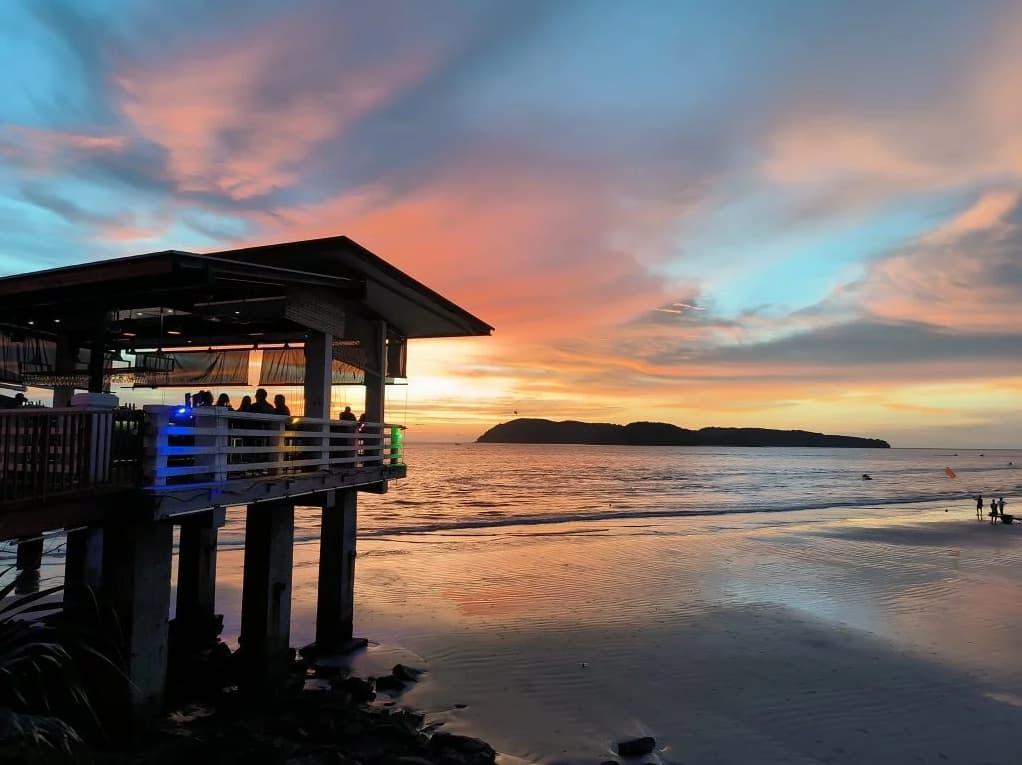 Source: https://nightlifepartyguide.com/langkawi-nightlife-party-guide/
What's not to love about this place, especially when it offers the most magnificent sunset view and the most delightful eating experience one could ever wish for? With the sound of ocean waves and sipping your favourite drink, it nearly feels like something out of a movie. Come over to this famous sunset restaurant in Langkawi with your loved ones for a memory you'll never forget.
6. SkyCab Langkawi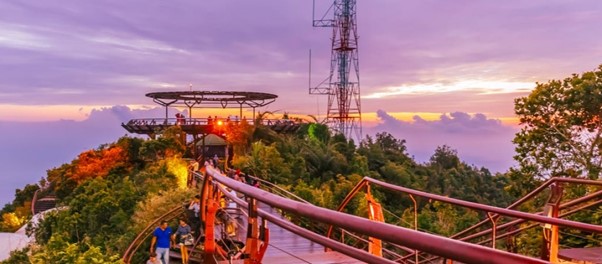 Source: https://panoramalangkawi.com/
If you ever want to ride Langkawi SkyCab Cable Car, we recommend going in the evening so you can see the sunset on the way down. You may see real-life artwork from 2,339 feet above sea level of the sky full of varied hues. You might want to bring a sweater because it may get pretty breezy and chilly in the evening, especially when the wind blows!
7. Mangrove Private Tour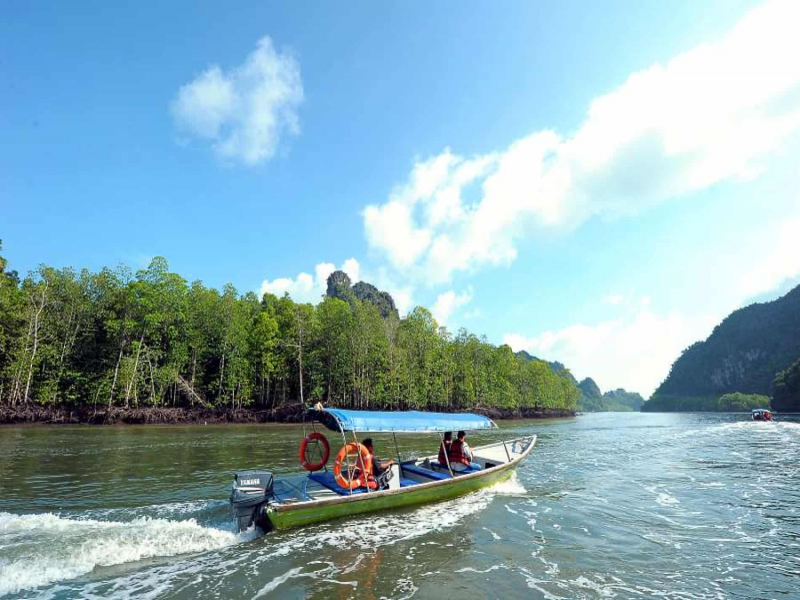 You can enjoy a sunset ride through beautiful mangrove trees and little river channels on Langkawi Island while on the Mangrove Private Boat Tour. Besides, you'll also get to see the island's stunning panoramic views. Something to keep in mind: try to plan the tour around low tide so you can see the Crocodile Cave!
Experience Langkawi Sunset with LangkawiBook
Take this as a sign for you to experience the stunning sunset in the stunning scenery of Langkawi. Make your journey here with lots of fun by exploring exquisite cuisine around the island, where you're going to make memories that can be shared forever with your loved ones.
Rent a car with Langkawibook and enjoy the amazing views of Langkawi and be ready to be charmed by Langkawi's breathtaking beauty.
Recent Post
---
---
---
---
---
---
---
---
---
---
---
---
---
---
---
---
---
---
---
---
---
---
---
---
---
---
---
---
---
---
---
---