10 Best Family Attractions in Langkawi You Mustn't Miss Out
Langkawi Attraction
Posted by Preciuos on 02 Feb 2023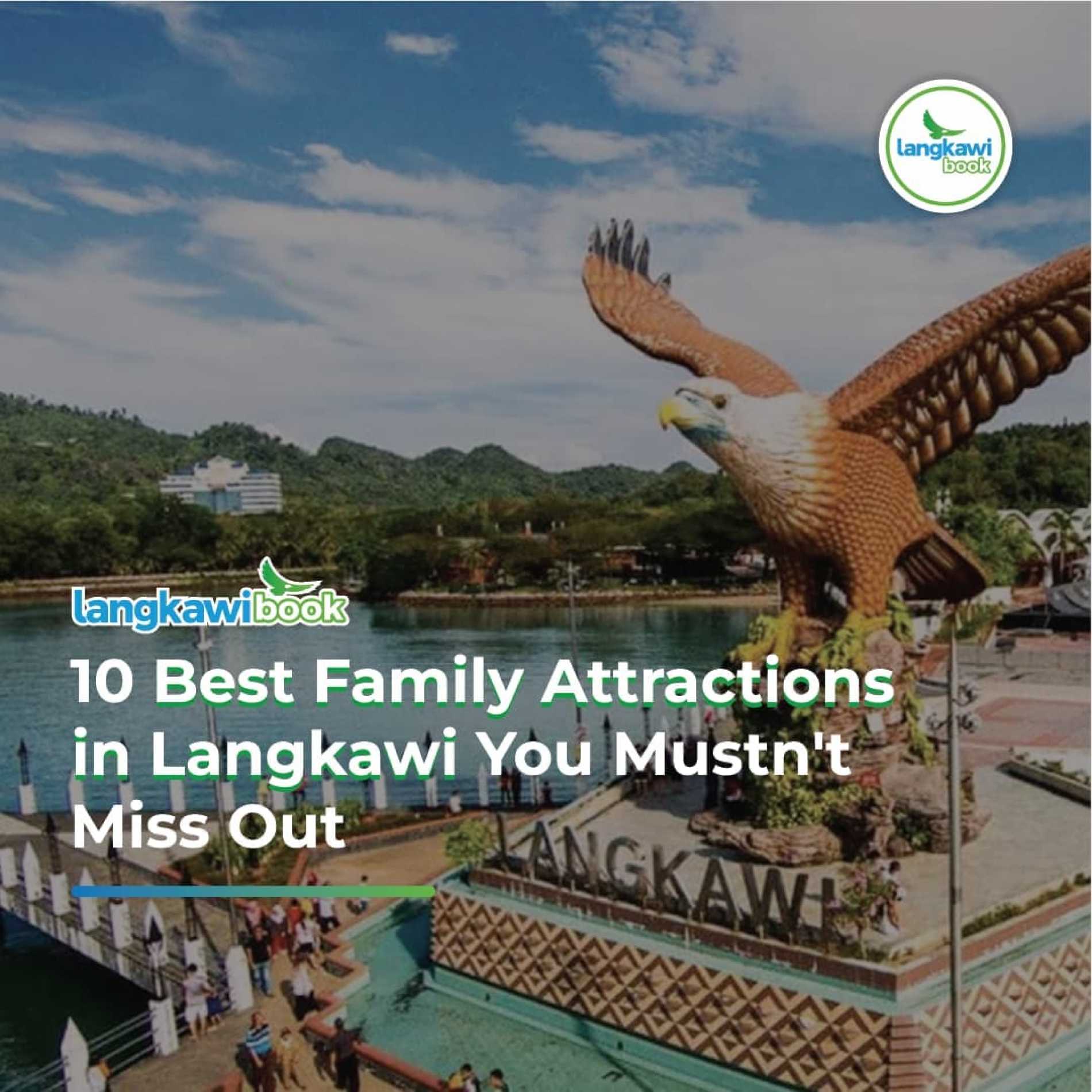 When it comes to family-friendly travel spots in Malaysia, Langkawi remains the popular spot for both locals and tourists alike! The pristine beaches are breathtakingly beautiful, with many other fun activities to do on this wonderful island. If you're looking for the top attractions in Langkawi when you visit with your family, here are some of our recommendations!
1. Langkawi Skycab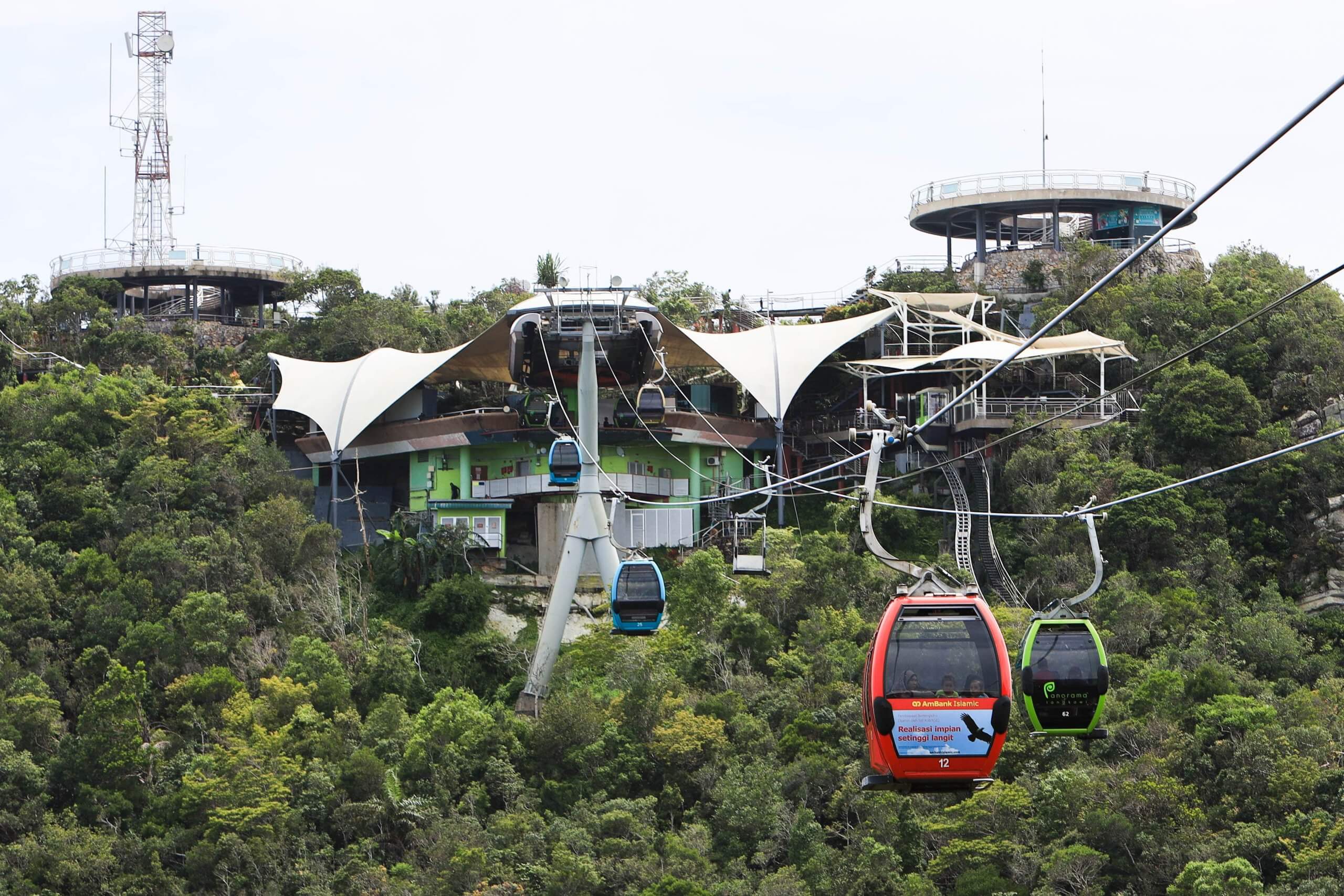 Source: https://panoramalangkawi.com/skycab/
Without a doubt, you can't miss out on Langkawi Skycab, one of the best Langkawi attractions! It's a thrilling yet fun ride as you enjoy the magnificent 360-degree view of Langkawi from a height of 650m above sea level.
Book a ticket to Langkawi Skycab with us here.
2. Underwater World Langkawi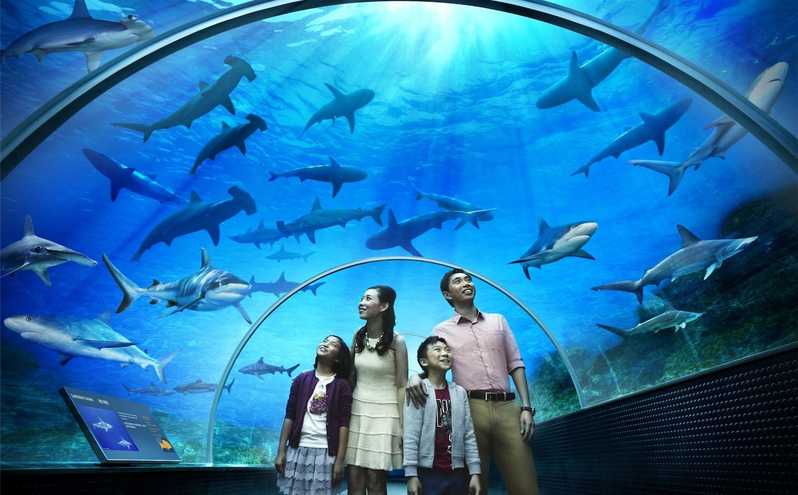 Source: https://itc.gov.my/listings/underwater-world-langkawi/
Underwater World Langkawi is a popular Langkawi family attraction as visitors are able to explore the wide variety of sea creatures such as starfish, shells, sea otters, penguins, and many more. There are also various shows held in the afternoon. All around the aquarium, you can find information boards to learn and gain more knowledge of the sea creatures.
Book a ticket to Underwater World Langkawi with us here.
3. Wildlife Park Langkawi
The Wildlife Park Langkawi is among the top places to visit especially with your family, as there are up to 4 sections for all to explore! This fully-covered wildlife park houses over 150 different animal species and more than 20 species of birds. Besides that, there are several exciting animal feeding sessions and animal talk shows for everyone to enjoy.
Book a ticket to Wildlife Park Langkawi with us here.

4. Langkawi Kilim Geoforest Mangrove Tour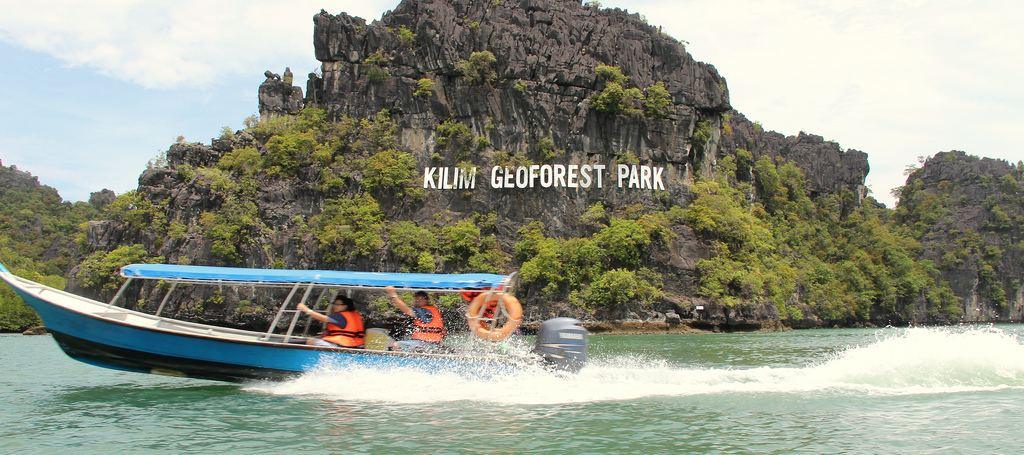 Source: https://travelog.com/activities/4023-langkawi-mangrove-kilim-geoforest-park-tour-sharing-boat-langkawi
Another one of the best Langkawi activities to do would be the Mangrove Boat Tour! The tour includes going through the crocodile cave, fish farm, and eagle feeding. The boat ride is considered relaxing and you can enjoy spectacular scenery all around including the Kilim Geoforest backdrop.
Book a ticket to Mangrove Boat Tour Kilim Geoforest with us Here .
5. Island Hopping Boat Tour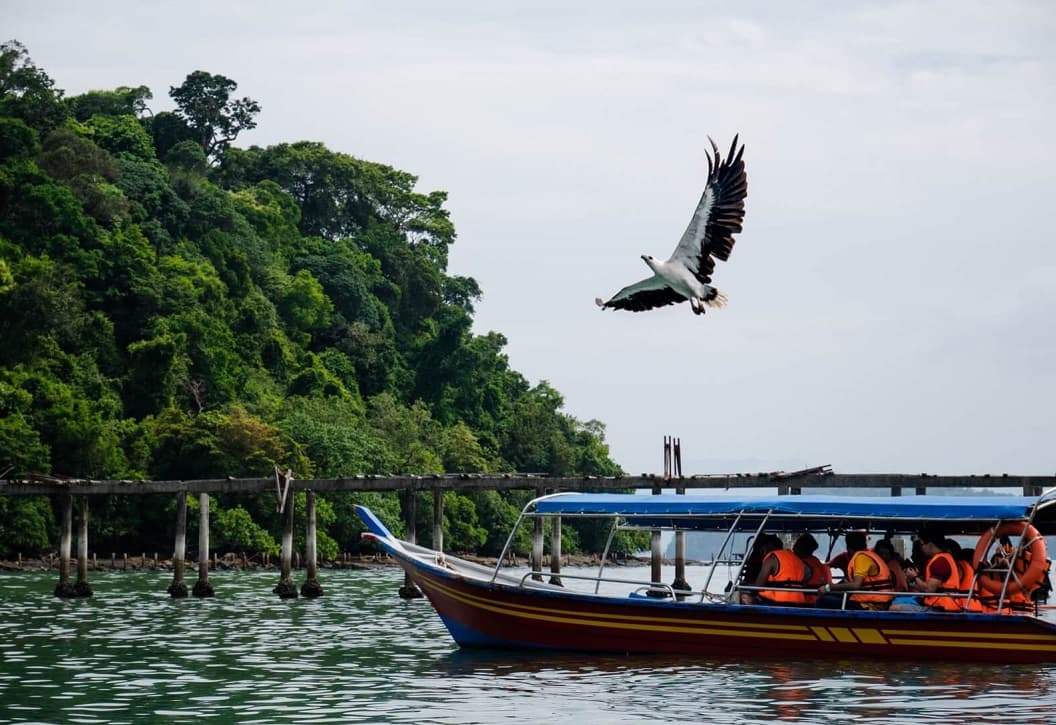 You should definitely include Island Hopping Boat Tour as it's one of the must-do Langkawi activities for a fun time! There are many popular islands all around Langkawi so you can explore the islands while on a speedboat. On the islands, you can also enjoy water sports activities such as jet skiing or snorkelling.
Book a ticket to Island Hopping Boat Tour with us here.
6. Crocodile Adventureland Langkawi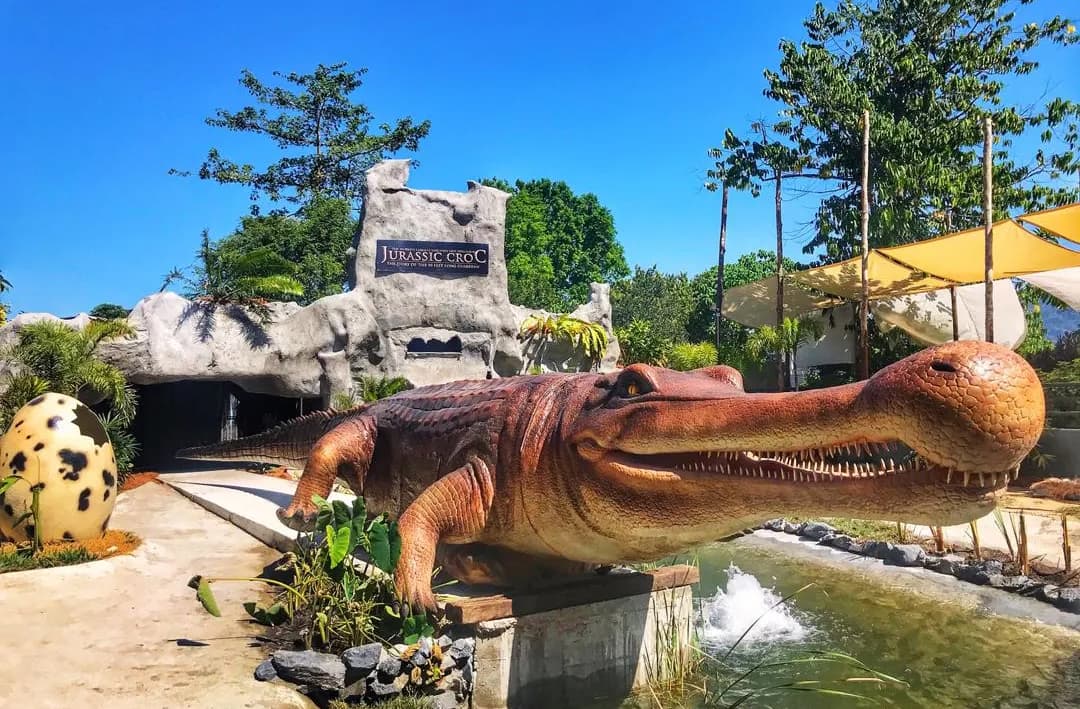 One of the top things to do in Langkawi with family is to pay a visit to Crocodile Adventureland Langkawi. Known as the largest crocodile farm with more than 4000 crocodiles, this is the best place to witness many different types of crocodiles including handicapped ones. There are also various activities such as jumping crocodile shows, crocodile fishing, and so on.
Book a ticket to Crocodile Adventureland Langkawi with us here.
7. Jetski Tour By Mega Water Sports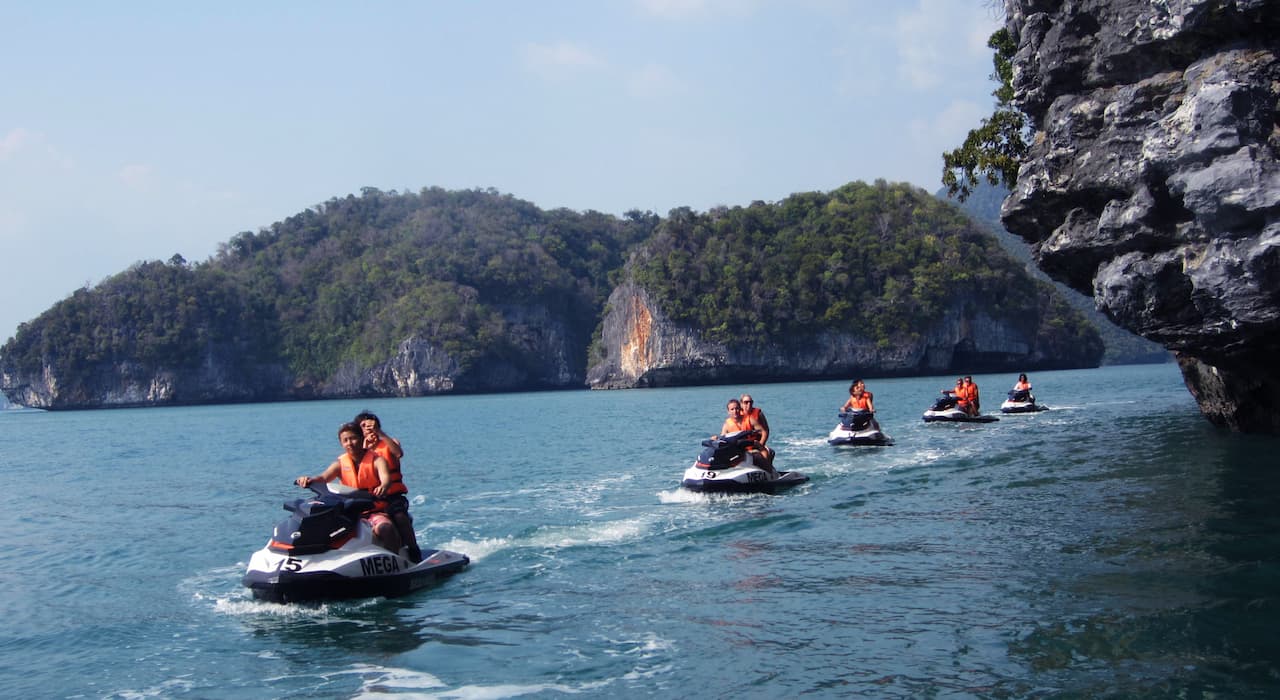 If you're a fan of jet skiing, you'll love riding in the Andaman Sea! Jet Skiing is actually one of the Langkawi activities that most people enjoy. What better way to get a good view of the crystal-clear sea waters than being on a jet ski? There are 3 different types of packages to choose from - island hopping, Dayang Bunting island tour or makan-makan jet ski ride. Take your pick based on your own preference!
Book a ticket to Jet Ski Tours (Mega Water Sports) with us here.
8. Adventure 101 Paradise Island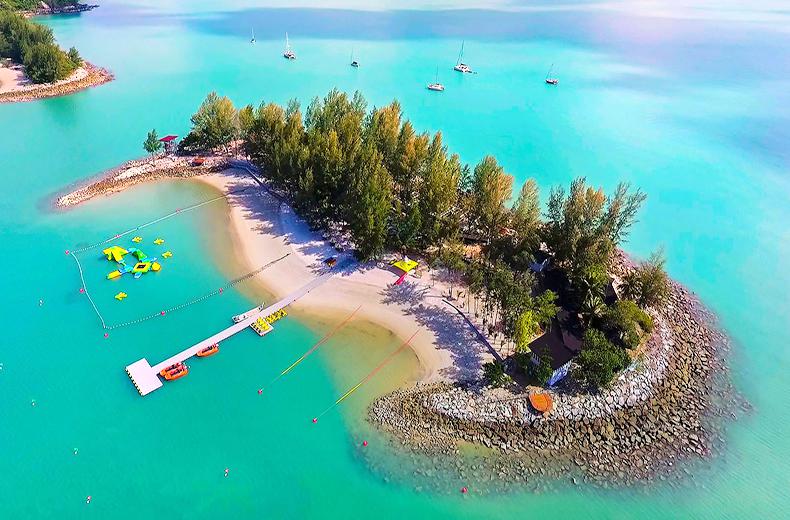 Source: https://www.trip.com/travel-guide/attraction/langkawi/paradise-101-langkawi-50961191/
Paradise 101 is Langkawi's only private day resort island, making it a famous Langkawi attraction. Visitors are able to enjoy various fun activities such as jet skiing, banana boat rides, and kayaking. There's also a restaurant offering quality food prepared by local chefs.
Book a ticket to Adventure 101 Paradise Island with us here.
9. Langkawi Eco Marine Park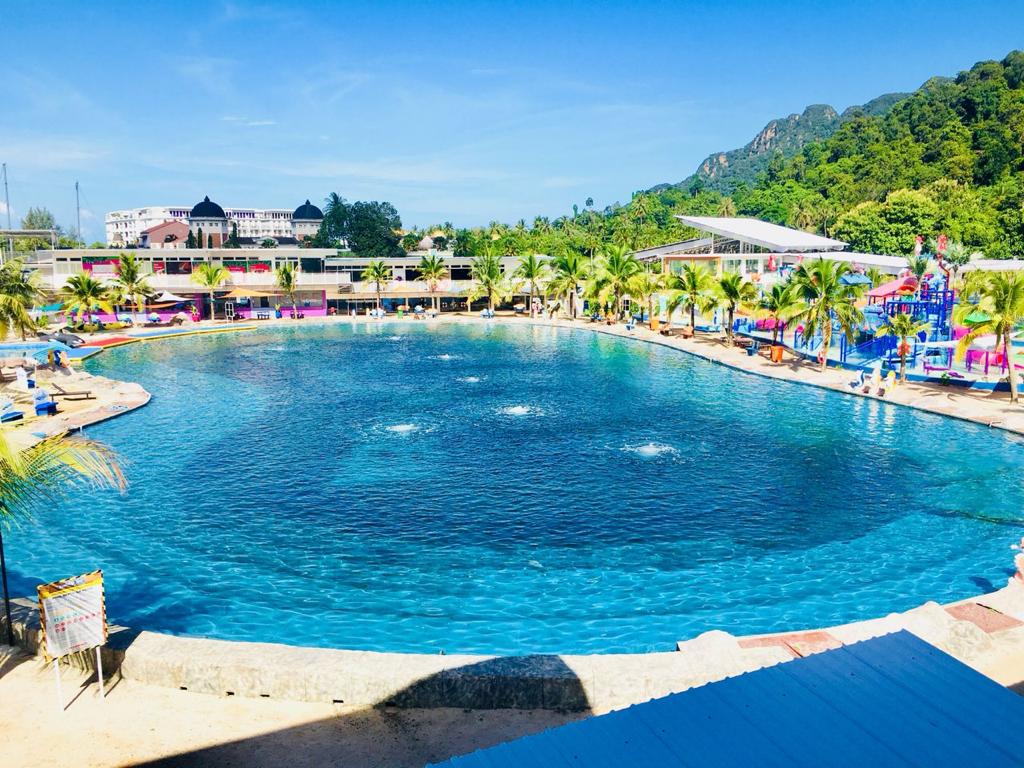 When planning your list of things to do in Langkawi with family, the Langkawi Eco Marine Park is a must to include! Known as the first interactive seawater theme park in Asia, it's the perfect place for families to enjoy learning about marine life.
Book a ticket to Langkawi Eco Marine Park with us here.
10. Splash Out Langkawi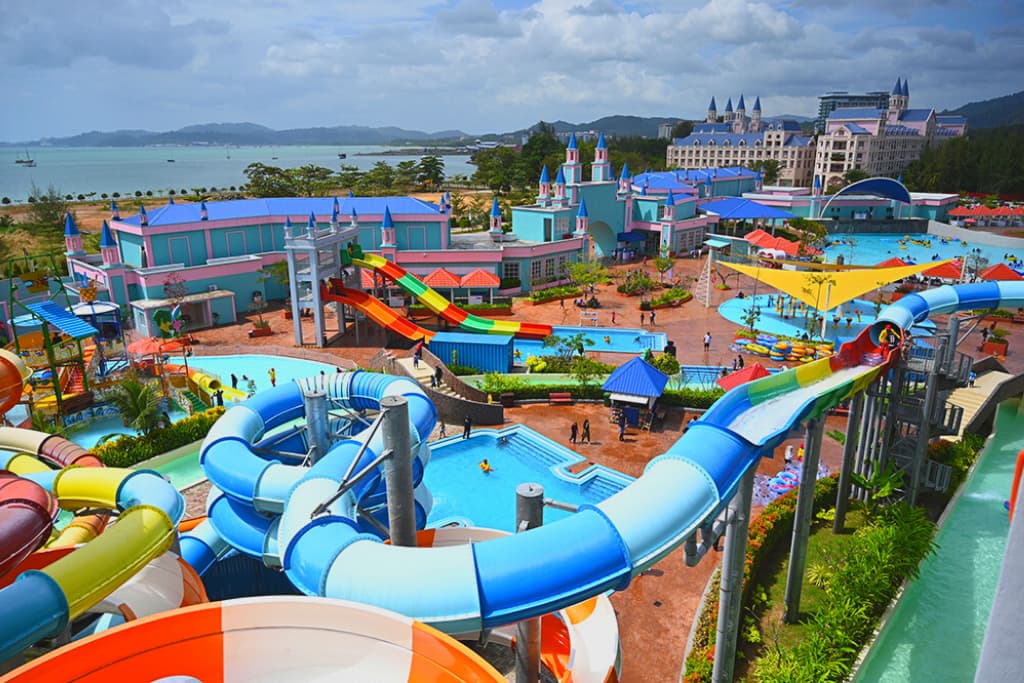 Source: https://halimazmin.com/gallery-item/splash-out-langkawi/
Splash Out Langkawi is where you can enjoy exciting water slides, fun games such as laser tag, and many more! Other than the water rides, there are several rides that don't involve water such as the Ragin' Racers.
Book a ticket to Splash Out Langkawi with us here.
Which Langkawi attraction is your favourite?
We're sure you're already on your way to planning your Langkawi trip! While planning your transport options, to ease the stress of choosing the right one, it's best to rent a car with Langkawibook! With Langkawibook, you can choose from a wide variety of car types and easily book online.
While planning your trip to explore Langkawi's exciting attractions, have peace of mind by renting your vehicle with Langkawibook.my.
Recent Post
---
---
---
---
---
---
---
---
---
---
---
---
---
---
---
---
---
---
---
---