Complete Langkawi Travel Guide & Tips from Locals
Things To Do In Langkawi Island
Posted by Preciuos on 30 Apr 2023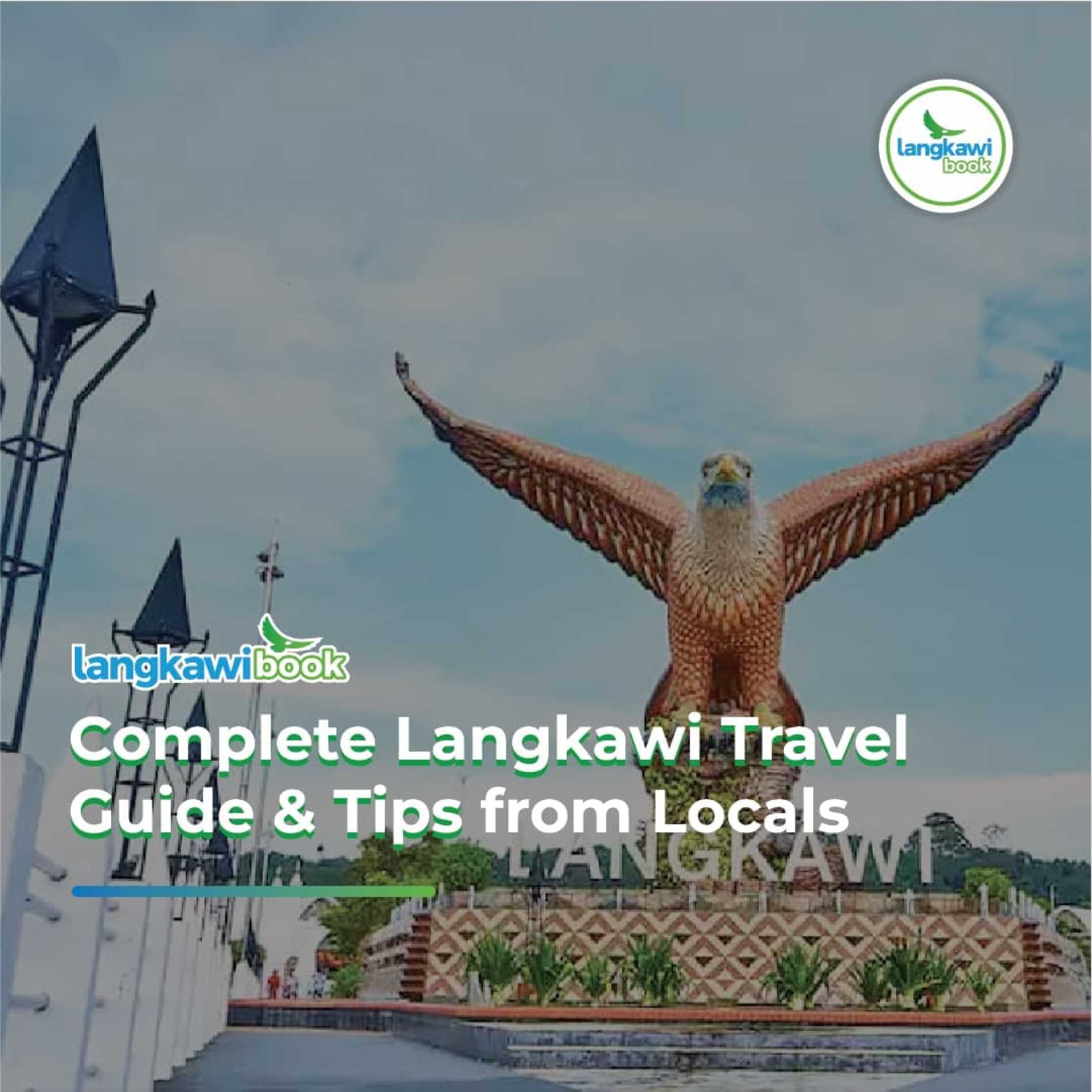 Are you looking to visit a relaxing and beautiful place to unwind? Langkawi could be the perfect spot for that! Explore the latest Langkawi travel tips as we present to you a complete Langkawi travel guide from locals!
Where is Langkawi Island?
Langkawi is a tropical paradise located off the northwest coast of Malaysia. With its pristine beaches, lush rainforests, and vibrant culture, Langkawi is a destination that truly has it all.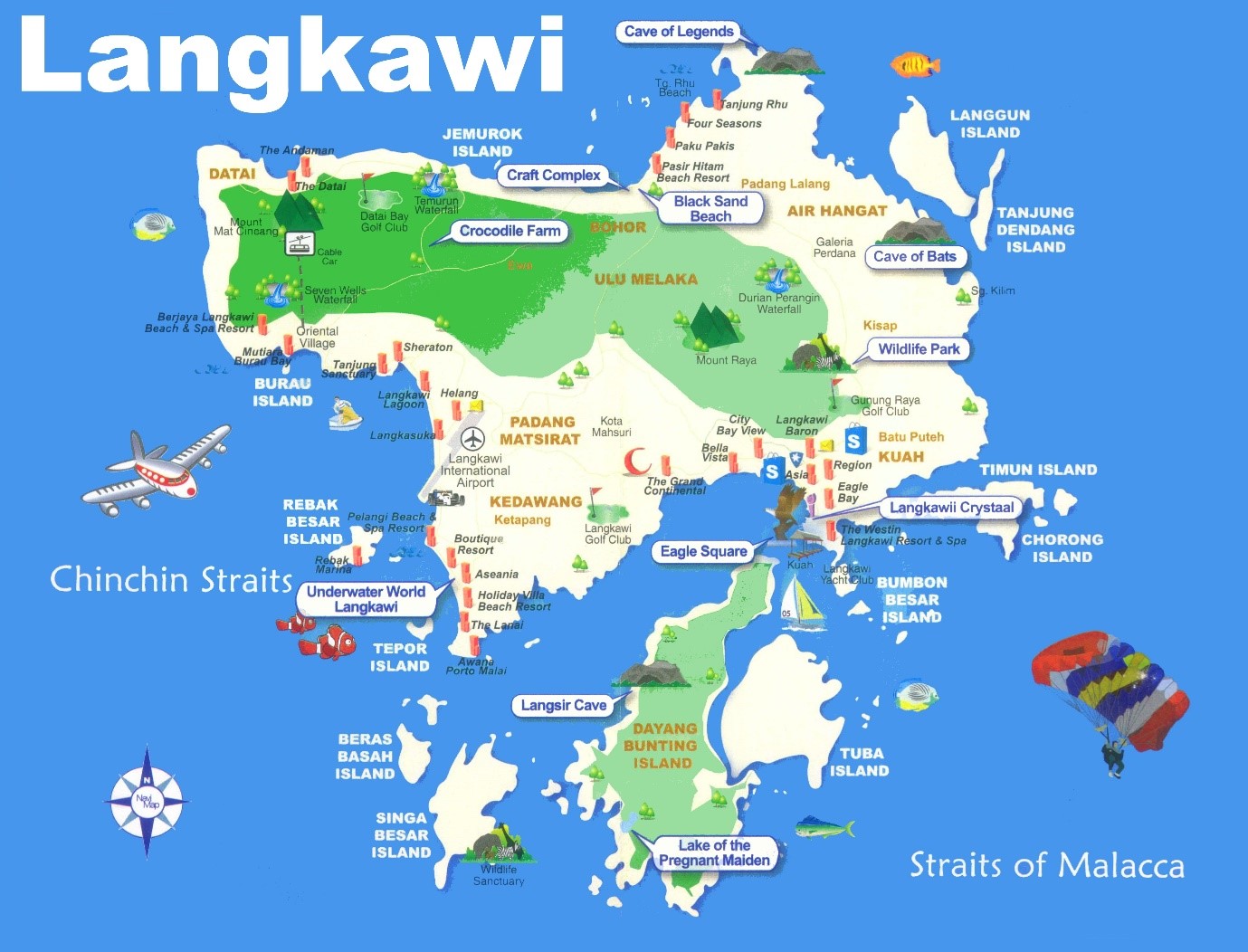 How to Get There?
There are various options and ways to get to Langkawi. We'll provide you with some of the major options available. However, you can always explore other available options in more detail in our How To Get To Langkawi blog article!
By Ferry
Langkawi is accessible by ferry from several places including Kuala Kedah, Kuala Perlis, Satun and Koh Lipe. Many tourists prefer taking the ferry from Kuala Perlis as it has a shorter travel time than from Kuala Kedah.
From: Kuala Kedah/Kuala Perlis/Satun/Koh Lipe
Duration: 1 hour – 3 hours
Estimated cost: From RM16 - RM160
By Flight
One of the most convenient ways to travel to Langkawi is by air. You can book affordable airfare if you book in advance either via Air Asia, MYAirline, Batik Air and Malaysian Airlines. So, it's best to book your flight early to get the best deal.
From: Kuala Lumpur/Penang/Singapore
Duration: 30 min to 2 hours
Estimated cost: from RM100 to RM500 (one-way)
Choosing Your Preferred Accommodation
Langkawi is a sought-after travel destination in Malaysia that offers a wide range of accommodation options suitable for all types of travellers. From affordable budget hotels to luxurious 5-star beach resorts, Langkawi has something for everyone. For a central location and easy accessibility, it is recommended to book your stay in either Kuah Town or the popular Cenang Beach area. If you are looking for more privacy and tranquillity, then Tanjung Rhu Beach, Kok Beach, and Datai Bay, where most of the 5-star resorts are located, are ideal options.
No matter what your budget or preferences may be, you are sure to find the perfect place to stay in Langkawi. So, get ready to experience the best of this enchanting island knowing that you have found the perfect home away from home.
Best Ways to Change Currency
Langkawi uses the Malaysian Ringgit (MYR) as its official currency, which means you can easily exchange your foreign currency for MYR. Whether you choose to visit a licensed money changer or a bank, you can enjoy favourable exchange rates. You'll find these establishments conveniently located in Kuah Town, Cenang Beach, and at the Langkawi International Airport.
You can enjoy your travels worry-free as ATMs are readily available throughout Langkawi, providing easy and convenient access to your funds whenever you need them.
Experience the Perfect Weather in Langkawi
Langkawi boasts a warm and tropical climate, with consistent average temperatures throughout the year. The island is perfect for those who love the sun and warm weather.
The high season, between November and March, offers ideal conditions with plenty of sunshine and hardly any rain. It's the perfect time to visit and enjoy all the island has to offer, from thrilling water sports to lazy beach days.
Even during the monsoon or rainy season, between September and October, you can still make the most of your trip. The rain usually lasts for only a couple of hours, leaving ample time for you to explore the island and enjoy your activities. Plus, you'll benefit from fewer crowds during this time, making your experience even more enjoyable.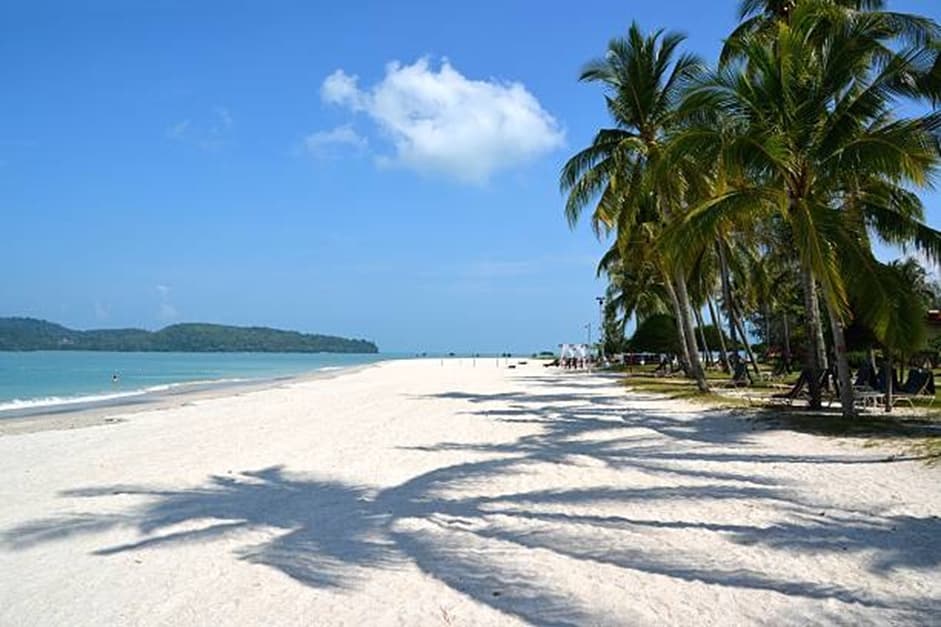 What to Wear in Langkawi
Since the weather in Langkawi is generally hot and humid throughout the year, we advise wearing light clothing made of natural fibres, such as linen, silk, or cotton. Langkawi also have plenty of stunning beaches to explore, so it is a perfect destination for beachwear and swimsuits as well.
However, as Langkawi is predominantly a Muslim community, it's recommended to wear modest clothing to be respectful of the local customs and culture, particularly when exploring beyond the tourist areas.
Things to Pack to Langkawi
Here are some essential items you should consider packing for your trip to Langkawi: sunscreen lotion to protect your skin from the sun ray, bug repellent to ward off pesky insects, light and airy clothes to stay cool and comfortable, comfortable sandals for exploring the island, sunglasses to protect your eyes from the bright sunshine, cameras to capture your unforgettable moments, and a first-aid kit might come in handy for any minor injuries.
Languages Spoken
Bahasa Malaysia is the primary language spoken in Langkawi, but worry not as most locals also speak English. This makes communication easy and hassle-free, allowing you to enjoy your trip to the fullest.
Facilities in Langkawi
Healthcare Facilities
Worry not as Langkawi has healthcare facilities to cater to your medical needs. The main hospital is in Kuah Town, and there are also plenty of private clinics around the island. So, you can rest assured that you'll have access to medical care should the need arise.
Police Stations
Langkawi is generally a safe place to visit, but it's always important to take precautions when traveling. The police headquarters is at Kuah Town, and there are police offices located in other areas of the island. So, if you ever need assistance, you can seek help from the authorities.
Duty-Free Shopping
Did you know that Langkawi is duty-free island? To promote tourism, the Malaysian government made Langkawi a duty-free island in 1987. So, you're aware of what that implies, right? Duty-free stores can be found all around the island; however, they are most prevalent in and near Cenang Beach and Kuah Town. Just keep in mind that there are restrictions on how much one can purchase and that you must show your passport to complete these transactions.
Entry Requirements and Visa Information
Most foreign visitors can enter Malaysia without a visa for up to a month, making it easy to travel and explore the country. However, it's important to check with the nearest Malaysian Embassy or consular office for entry requirements.
If you need a visa, the process is straightforward and requires evidence of sufficient funds and a valid return ticket. For tourist or social visits, a single-entry visa is valid for three months.
Getting Around in Langkawi
By Car
Renting a car is a wonderful choice for moving around the island. Find and compare rental cars that fit your budget and lifestyle at Langkawibook.
By Motorcycle
Renting a motorcycle is another popular option, which is ideal for lone travellers or couples looking for a more free-spirited trip. Explore the island's nooks and corners with ease by renting a motorcycle.
By Grab
If you prefer not to drive, taking Grab is another alternative, which is recommended. This is because Grab is widely available and a reliable transportation option in Langkawi. Grab has also gained popularity as a convenient alternative to traditional taxis, allowing you to easily book rides through your smartphones.
Top Attractions in Langkawi
We've compiled for you some of the major attractions of Langkawi and you can go through more attractions at our 10 Best Family Attractions in Langkawi article!
Cenang Beach
Being particularly well-known for its long stretch of magnificent white sandy beach, Cenang Beach is a must-go spot specially to enjoy the spectacular view of the sunset. There are various kinds of activities that you can do here such as jet skiing, parasailing, banana boat ride and swimming.
Langkawi Cable Car
Located at The Oriental Village in the upper northwest corner of Langkawi Island, Langkawi Cable Car is popular for its panoramic views of the neighbouring islands and the Andaman Sea. The observation platforms at the stations will provide you with an enthralling view of the mountains, caverns, cliffs, turquoise seas, stunning skylines, and little islands spread around the Andaman Sea!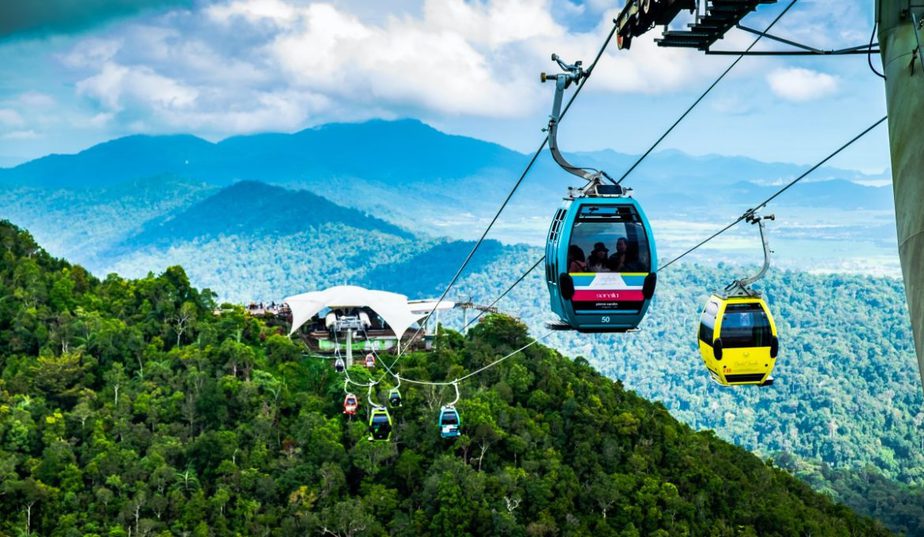 Source: Cable Car by Panorama Langkawi
Eagle Square
Eagle Square is the first thing that comes to a local's mind if they think of Langkawi. It is a 12-metre-tall sculpture of an eagle with its wings spread is shown on an elevated platform in Kuah Town. In the evening, people gather here to relax and watch the ships pass the port.
Underwater World Langkawi
After the numerous sites to see in Langkawi from above, it's time to go underwater. Behold, as we present to you an underwater spot which has almost 500 marine species here, including seahorses, seals, and even rockhopper penguins! The facility's major draw is a 15 m-long underwater tunnel that allows you to watch aquatic life from every aspect.
Food You Should Try Out in Langkawi!
Langkawi is also every foodie's dream come true, with amazing quick food and some of the most inventive fine dining alternatives. To make your culinary adventure even easier, we present to you some of the foods that you should try out in Langkawi and all the additional details can be found on our 15 Best Places to Eat in Langkawi blog article!
Yellow Beach Cafe
Yellow Cafe Langkawi, situated right on Cenang Beach, stands out with its hip and unpretentious decor. It transforms into a cosy bar at night, offering a charming and intimate ambiance. The cafe's adorable yellow-themed design makes it incredibly Instagrammable.
Visitors can enjoy delicious meals during the day and unwind with refreshing drinks in the evening, all while taking in the picturesque setting of Cenang Beach. Yellow Cafe Langkawi provides a memorable experience that combines unique aesthetics with delightful flavours.
Location: Jalan Pantai Cenang, Pantai Cenang, 07000 Langkawi, Kedah.
Opening Hours: Monday- Sunday, 12:00 pm - 01:00 am
Closed: Thursday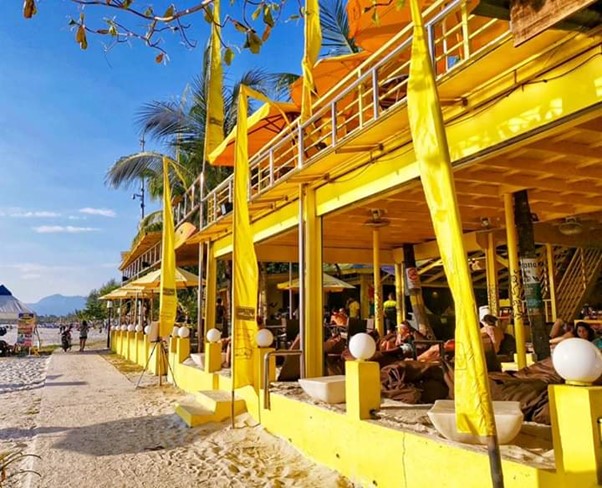 Source: Yellow Café Langkawi/FB
Kak Yan Nasi Campur
Being famous for its Nasi Campur, Kak Yan Nasi Campur is one of the most renowned restaurants in Langkawi. There is one specific dish named 'Kerabu Beronok' that is highly famous among the local Langkawi people and is worth tasting. It is certainly worth a try if you want to indulge in authentic Malay cuisine.
Location: Jalan Ulu Melaka, Kampung Padang Gaong, 07000 Langkawi, Kedah.
Opening Hours: Monday- Sunday, 08:00 am - 04:00 pm
Wan Thai Restaurant
If you're looking for authentic Thai food, Wan Thai Restaurant is the place to be! Located at Persiaran Bunga Raya in Kuah Town, their food will take your taste buds straight to Thailand with its authentic and delicious flavours.
Location: 80-82 Langkawi Mall Dundung Langkawi, 07000 Kuah
Operation Hours: 11:00AM - 3:00PM, 6:30PM - 11:00PM
Closed: Wednesday
Conclusion
Langkawi is certainly a go-to tourist and vacation spot. There are so many things to explore in Pulau Langkawi! If you're interested in exploring all these beautiful attraction spots in Langkawi, plan and book your tickets at Langkawibook now!
Recent Post
---
---
---
---
---
---
---
---
---
---
---
---
---
---
---
---
---
---
---
---