Langkawi Sunset Cruise Experiences: A Luxurious Escape
Langkawi Attraction
Posted by Preciuos on 03 Oct 2023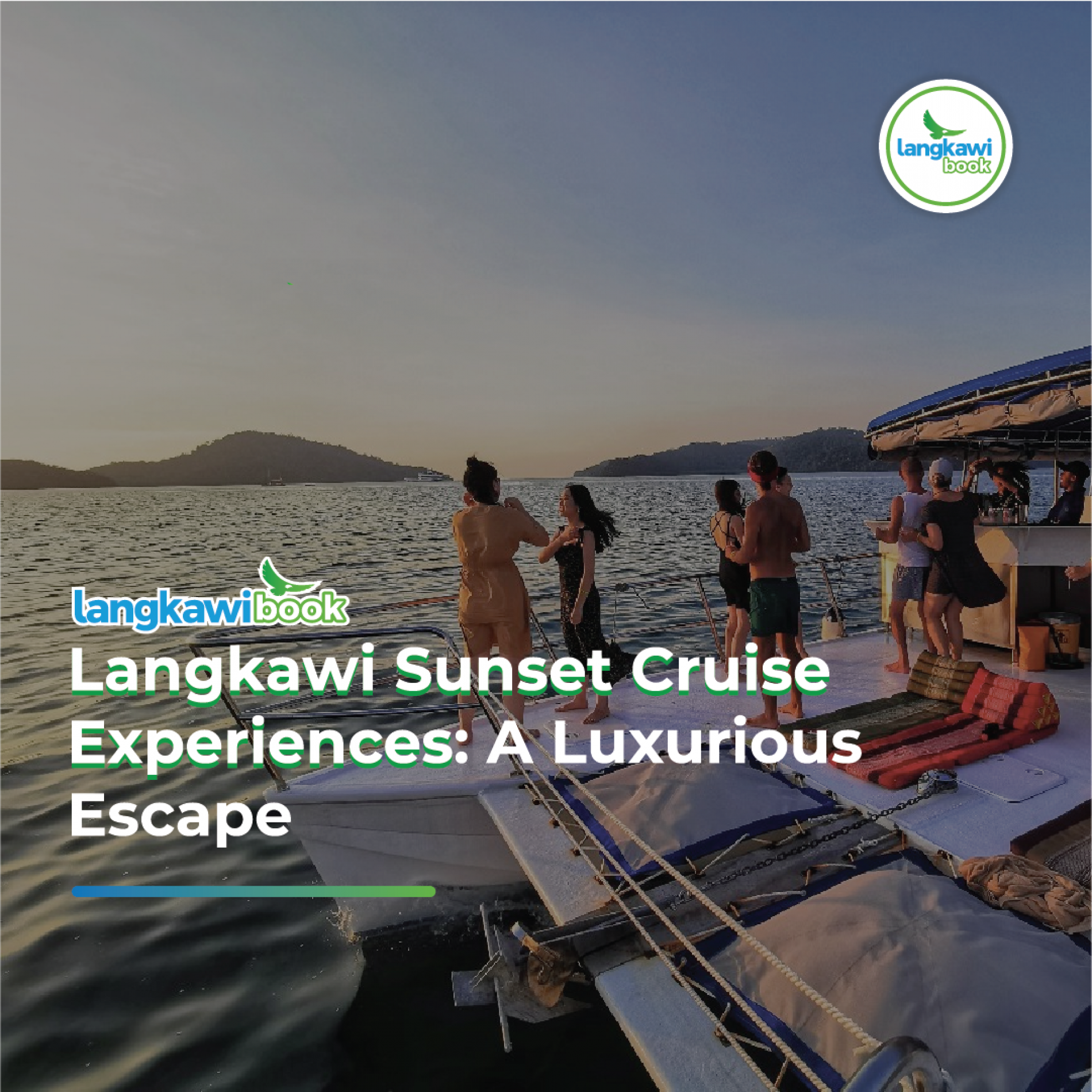 Embracing the Charm of Langkawi Sunset Cruise
When it comes to paradise on Earth, Langkawi is a name that often comes up. This Malaysian Island, nestled in the Andaman Sea, has become renowned for its stunning landscapes, azure waters, and strategic location. While Langkawi has a lot to offer, from affordable luxury accommodations to a taste of Malaysian culture and pure relaxation, one of the most unforgettable experiences here is the Langkawi Sunset Cruise.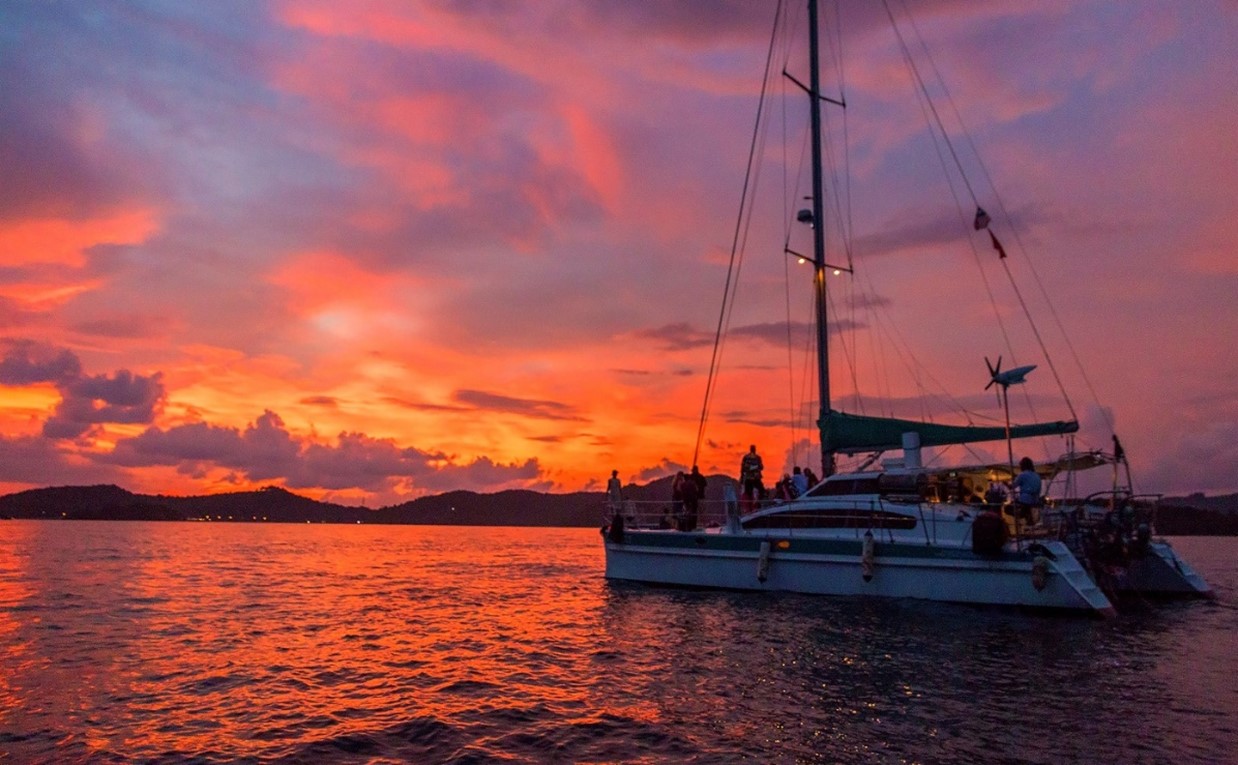 Setting Sail into Tranquillity
Imagine cruising through the serene waters of Langkawi, surrounded by breathtaking vistas, rocky cliffs, dense forests, and a calming ambiance. The Langkawi Sunset Cruise offers all of this and more. It's the perfect way to unwind and immerse yourself in the beauty of this Southeast Asian gem. Whether you're seeking quality time with your loved ones or just a break from the hustle and bustle of daily life, this cruise has something for everyone.
What to Expect on Langkawi Sunset Cruise
Crystal-Clear Waters
Take a dip in the crystal-clear ocean waters. It's a refreshing departure from your typical pool experience. As you swim, you'll be mesmerized by Langkawi's natural beauty, accompanied by the salty sea breeze and the soothing sounds of birds in the distance.
Saltwater Jacuzzi
While cruising, indulge in the unique saltwater jacuzzi, attached to the yacht with a trawling net. As the sun dips below the horizon, you'll be surrounded by the stunning backdrop of the ocean, lush islands, and picturesque landscapes. The gentle sea breeze and the rhythmic waves create an ideal atmosphere for relaxation and reflection.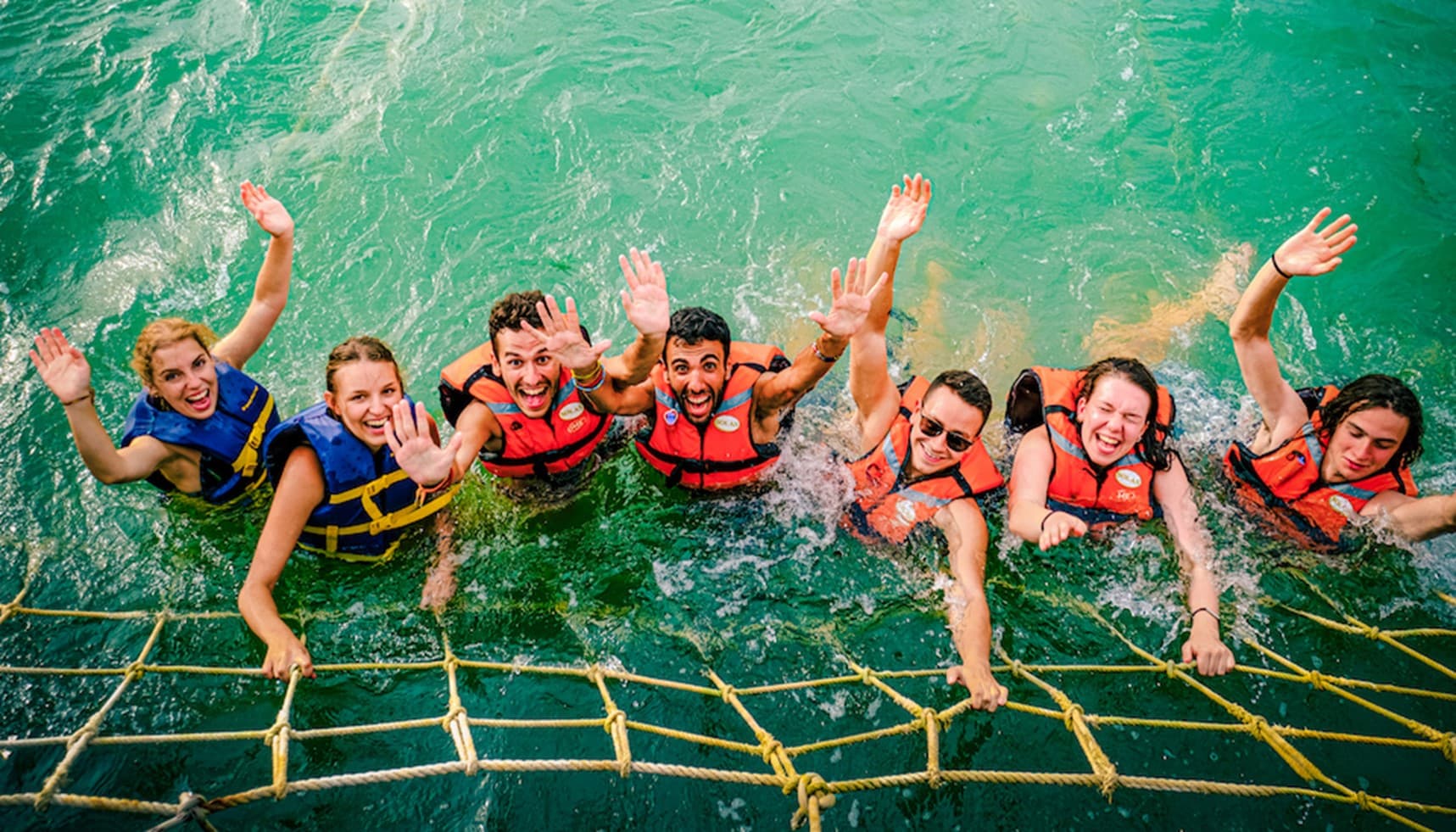 Spectacular Sunset
The highlight of the cruise is undoubtedly the sunset. The yacht anchors in a perfect spot to offer you an unparalleled view of Langkawi's breathtaking sunset. Watch in awe as the sky transforms into a canvas of vibrant hues. Sip on unlimited refreshments as you soak in the tranquil beauty of the Andaman Sea.
Buffet Dinner & Unlimited Drinks
As the day turns into night, indulge in a delectable buffet dinner with a mouthwatering array of flavours. Imagine dining under the stars, surrounded by the soothing sounds of the sea. The waves gently rocking to the rhythm of the night create a magical atmosphere. And don't forget the unlimited drinks onboard!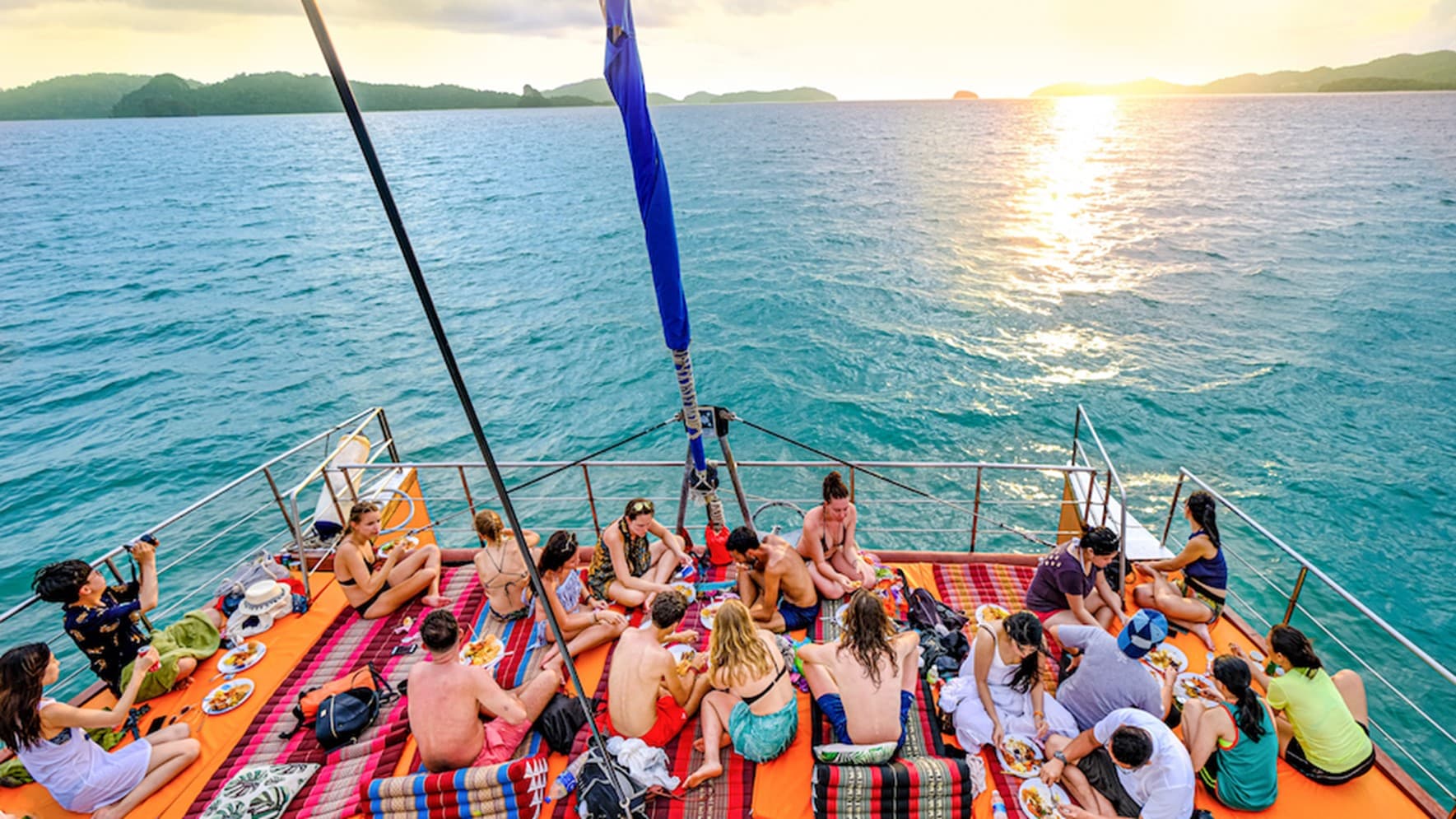 Experience Langkawi Sunset Cruise with LangkawiBook
If you've ever dreamed of witnessing the magnificent sunset over Langkawi's stunning landscapes, now is your chance. Let us take you on a journey of joy, relaxation, and exquisite cuisine, where you can create lasting memories with your loved ones.
You can embark on this unforgettable cruise with the Langkawi Cruise package, or for a touch of luxury, step aboard the Langkawi Premium Cruise and be captivated by Langkawi's breathtaking scenery. If you're looking for Muslim-friendly cruise, then check out our Langkawi Halal Cruise package!
And if you're in need of transportation, don't forget to check out our array of cars for rental in Langkawi as well!
Conclusion
Langkawi's allure goes beyond just being a beach destination. It's a place where you can immerse yourself in nature's beauty, experience adventure, and create memories that will last a lifetime. The Langkawi Sunset Cruise is the epitome of this experience, combining the best of Langkawi's stunning landscapes with relaxation and indulgence. Don't miss your chance to embark on this unforgettable journey.
Recent Post
---
---
---
---
---
---
---
---
---
---
---
---
---
---
---
---
---
---
---
---
---
---
---
---
---
---
---
---
---
---
---
---