Unlock Amazing Discounts on Langkawi Attraction Tickets When You Book Your Car With Us!
Car Rental Langkawi
Posted by Zurina Hamid on 08 Aug 2023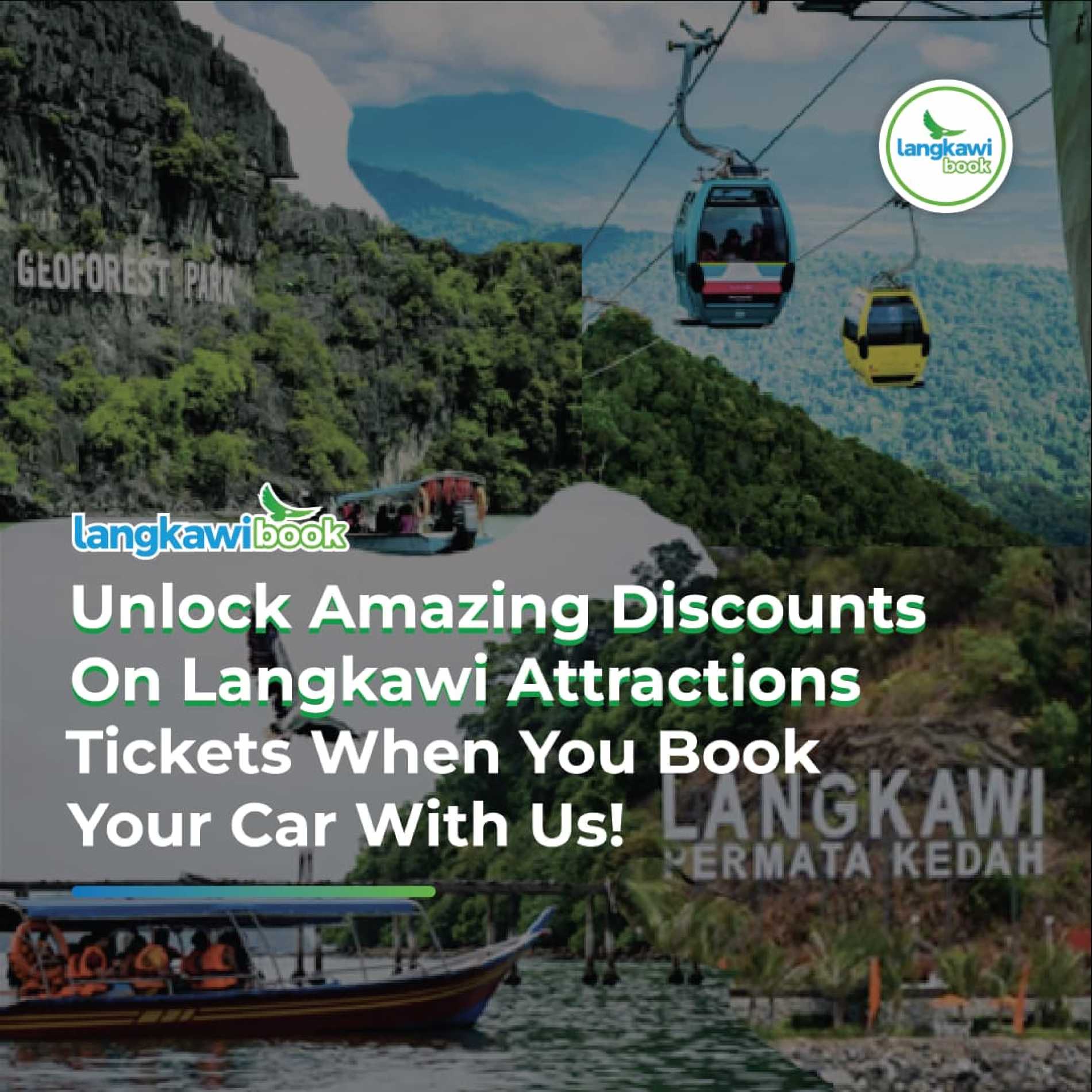 Are you planning a getaway to the paradise island of Langkawi? We are thrilled to introduce an exclusive offer that will elevate your travel experience. Imagine not only cruising around this enchanting island in the comfort of your rented car but also enjoying fantastic discounts on Langkawi's top attractions. Yes, you read that right – we're presenting you with an irresistible opportunity to save big on Langkawi Attraction Tickets when you book your car rental through us.
If you're wondering how to make the most of this remarkable deal, we've got you covered. There are two convenient ways for you to choose from:
Option 1: A Seamless Online Experience
Once you've successfully booked your car rental with us, an exciting journey into savings awaits you. Keep an eye on your inbox for your Booking Confirmation Email, which will include a direct link to our exclusive discounted attraction page. Navigating through this user-friendly platform, you can effortlessly cherry-pick your preferred attractions. As you do so, watch in awe as the prices drop, thanks to the special discounts exclusively available to you.
Option 2: Instant Discounts on the Go
Upon your arrival in Langkawi, you'll have yet another way to access these remarkable discounts. In your rented car, you'll notice a QR code conveniently placed on the back of the car road tax sticker. All you have to do is whip out your smartphone, scan the QR code, and voila! You'll be instantly redirected to our Discounted Attraction Page. The power to unlock savings is quite literally in your hands. Browse through the array of attractions, select your preferences, and bask in the glory of unbeatable discounts.
A Glimpse of Langkawi's Enchanting Attractions
As you embark on this thrilling journey of exploring Langkawi's attractions, brace yourself for a whirlwind of beauty, adventure, and culture. Here's a sneak peek of some of the captivating attractions that await you: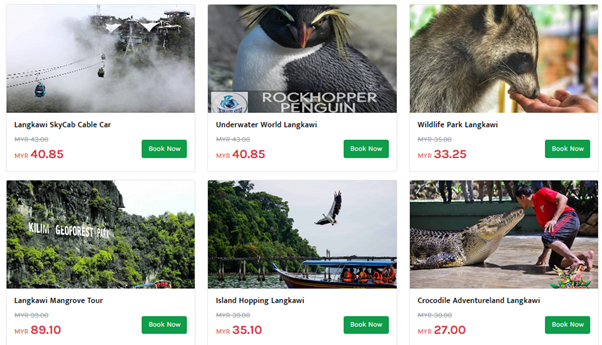 Experience More, Save More!
We understand that the joy of travel is enhanced when you get to save a significant chunk of your budget. Our Langkawi Attraction Tickets discount offer is our way of expressing gratitude for choosing our car rental services. The more you book with us, the more you save, making your Langkawi escapade not only unforgettable but also exceptionally budget-friendly.
Don't wait another moment – seize the opportunity to make your Langkawi trip extraordinary. Book your car rental today and get ready to dive into a world of discounts, exploration, and endless memories. Your dream getaway starts here with Langkawibook.my!
Recent Post
---
---
---
---
---
---
---
---
---
---
---
---
---
---
---
---
---
---
---
---
---