5 Langkawi Outdoor Activities for Adventure Seekers
Things To Do In Langkawi Island
Posted by Preciuos on 11 Jun 2023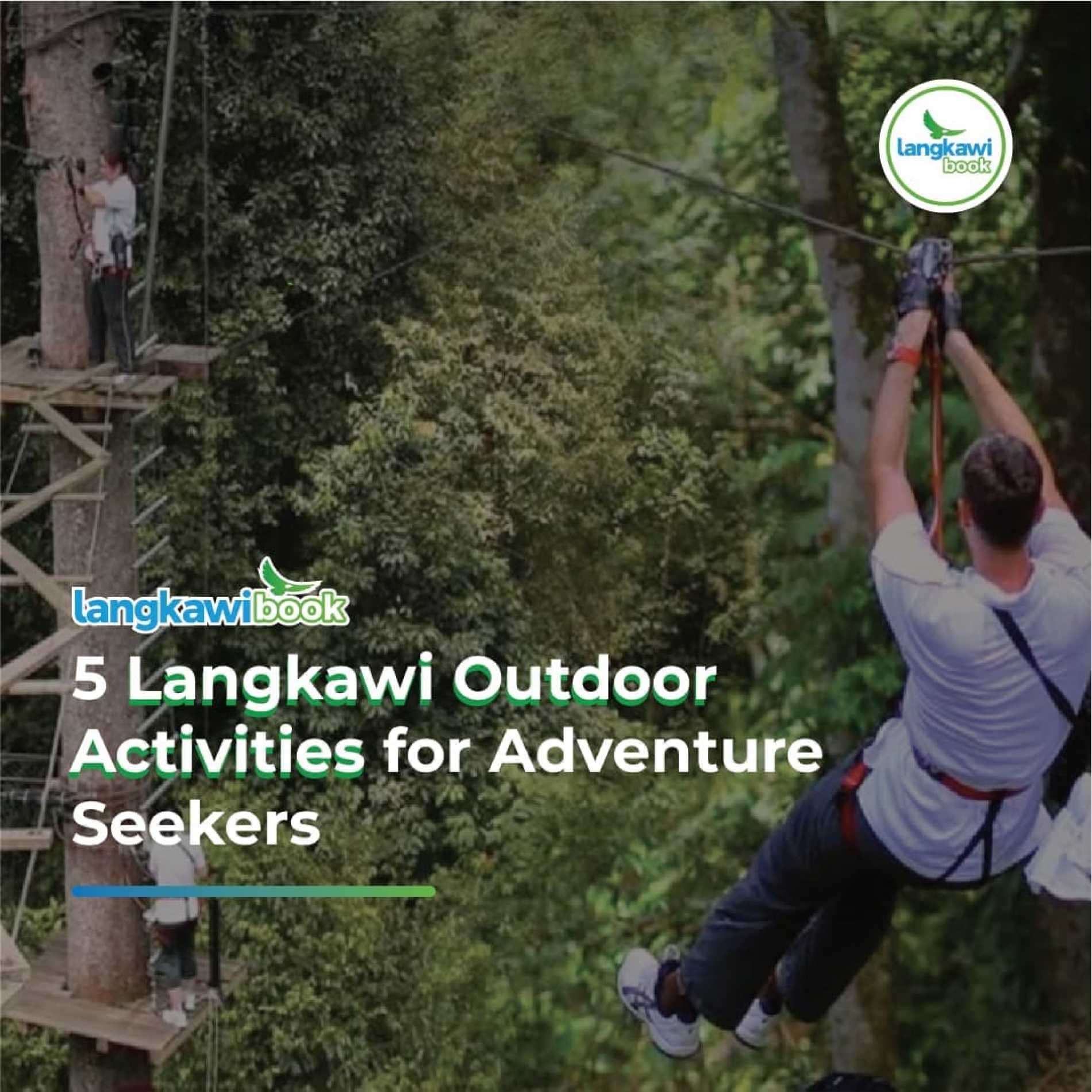 Off the west coast of Malaysia is the archipelago of Pulau Langkawi, which consists of 99 islands (or 104 if the tide is out). Langkawi is a must-visit because of the gorgeous natural surroundings and immaculate beaches caressed by the Andaman Sea.
There's more to Langkawi than just duty-free goods, beautiful islands and chocolates. If you're a thrill seeker, you can find many exciting Langkawi activities to do! We've done the research and compiled the best Langkawi outdoor activities for adventure seekers below!
Langkawi SkyTrex
This SkyTrex Langkawi, which is situated within the pristine enclosure of Burau Bay, is at the top of every adventure seeker's list of things to do when visiting the alluring island of Langkawi. A park called SkyTrex Adventure offers outdoor pursuits including flying, swinging, gliding, and dangling from one tree to another.
Additionally, this location has trails for all levels of adventurers, including beginner, intermediate, and advanced levels. Prepare yourself and be amazed by the park's stunning background which is the stunning landscape of Gunung Mat Cincang.
Book your ticket to Langkawi SkyTrex here! Entrance fee from RM60!
ATV Adventure Ride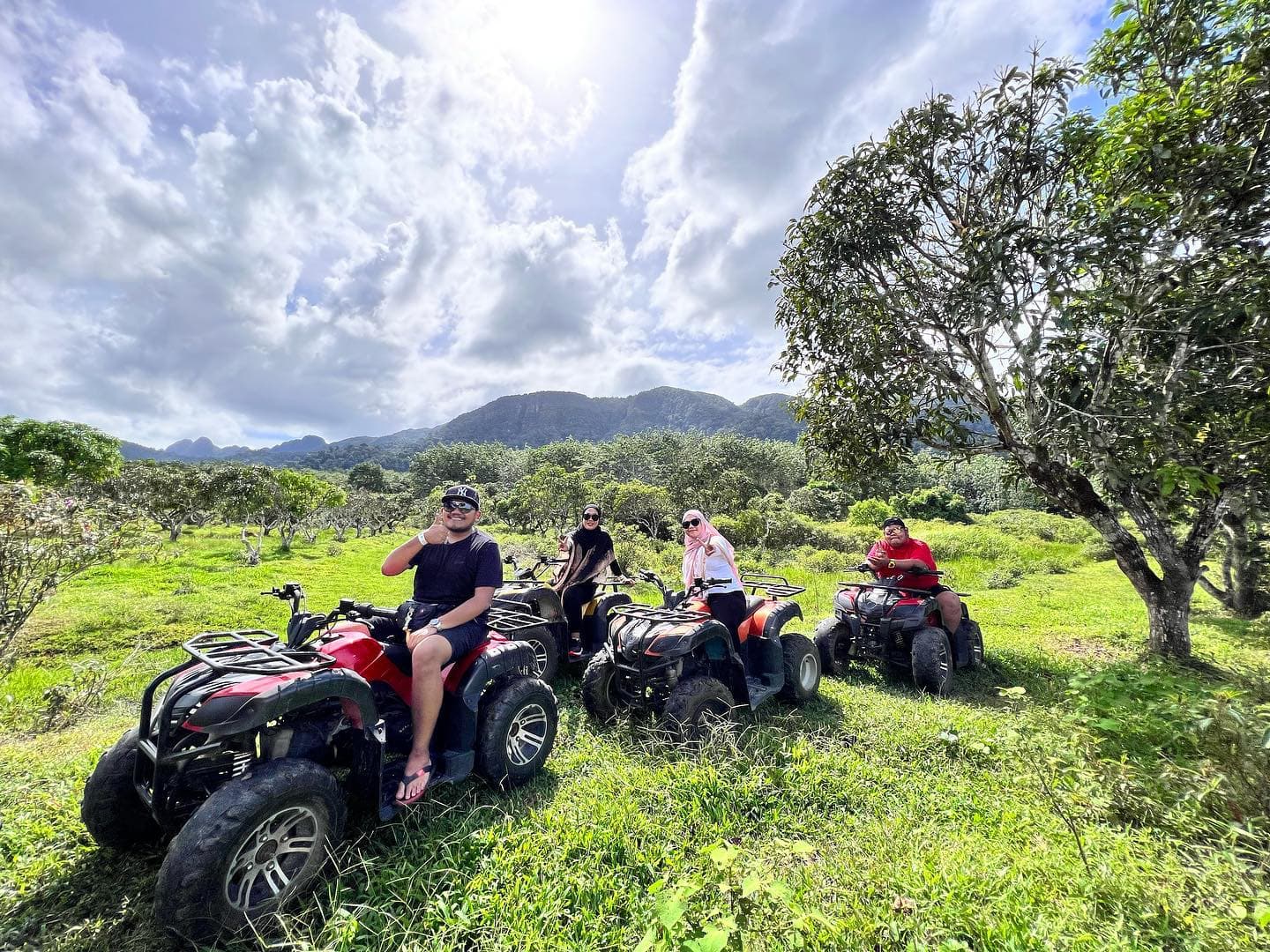 Photo: Facebook
Set out on a breathtaking journey and savour the beauty that greets you! You'll get to experience the breathtaking scenery of the luscious green forest and gorgeous waterfalls by taking a ride on the Langkawi ATV Tour, which is one of the best Langkawi activities for adventurous souls.
With this exciting package, leave the bustle of the city behind and enjoy a peaceful getaway of nature. The knowledgeable guide will give you a thorough safety briefing before you start your Langkawi ATV Tour. Then, be ready for an exhilarating adventure across the countryside on an ATV!
Select a trip that lasts 30 minutes, 60 minutes, or 90 minutes, and prepare to be whisked away to a world of natural beauties. As you flee the chaos of Langkawi and embrace the serenity of nature, let the Langkawi ATV Tour steal your breath away.
Book your Adventure ATV Ride with us today!
Morac Adventure Park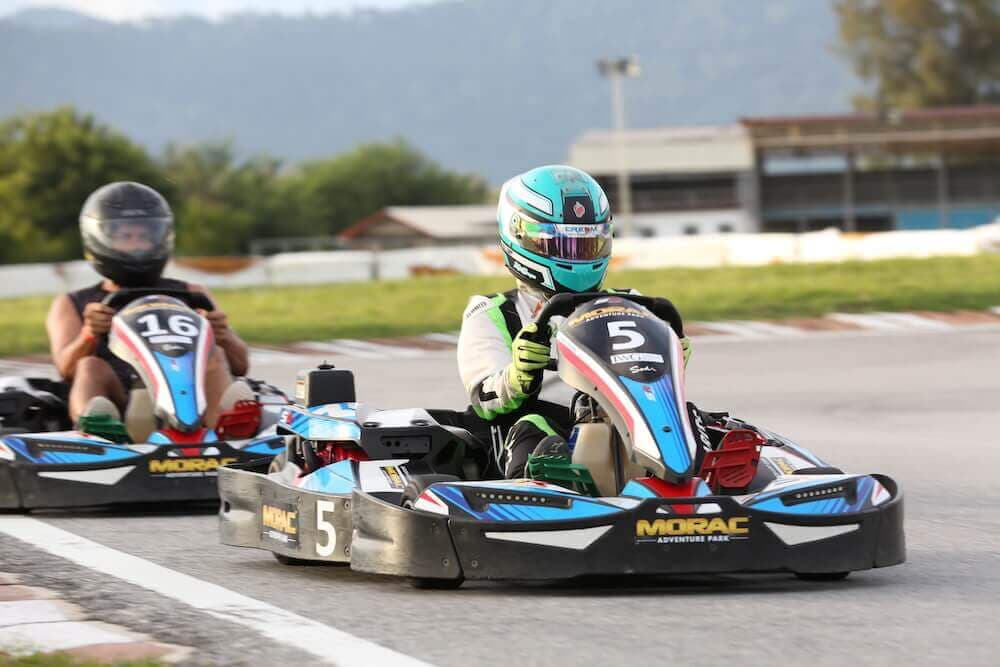 Photo: Morac Adventure Park
Come experience an amazing rush of excitement as you take on a thrilling journey with a few laps of go-karting at Morac Adventure Park! Get your buddies together and challenge them to a high-speed race on Malaysia's magnificent 1.3 km Sodi World Series (SWS)-certified circuit.
You will get to experience the thrill of racing on a beginner-friendly circuit. At Morac Adventure Park, there is something for everyone - whether you are an experienced driver or a newbie!
If you don't feel like racing, you can always relax and enjoy the action from the full-service restaurant located above the karting facility. It's the ideal place to unwind and soak in the exciting atmosphere because it has fantastic food and an unparalleled view of the track.
Book a Morac Adventure Park Go Kart ticket with us and get ready to race!
Island Hopping Jetski Tour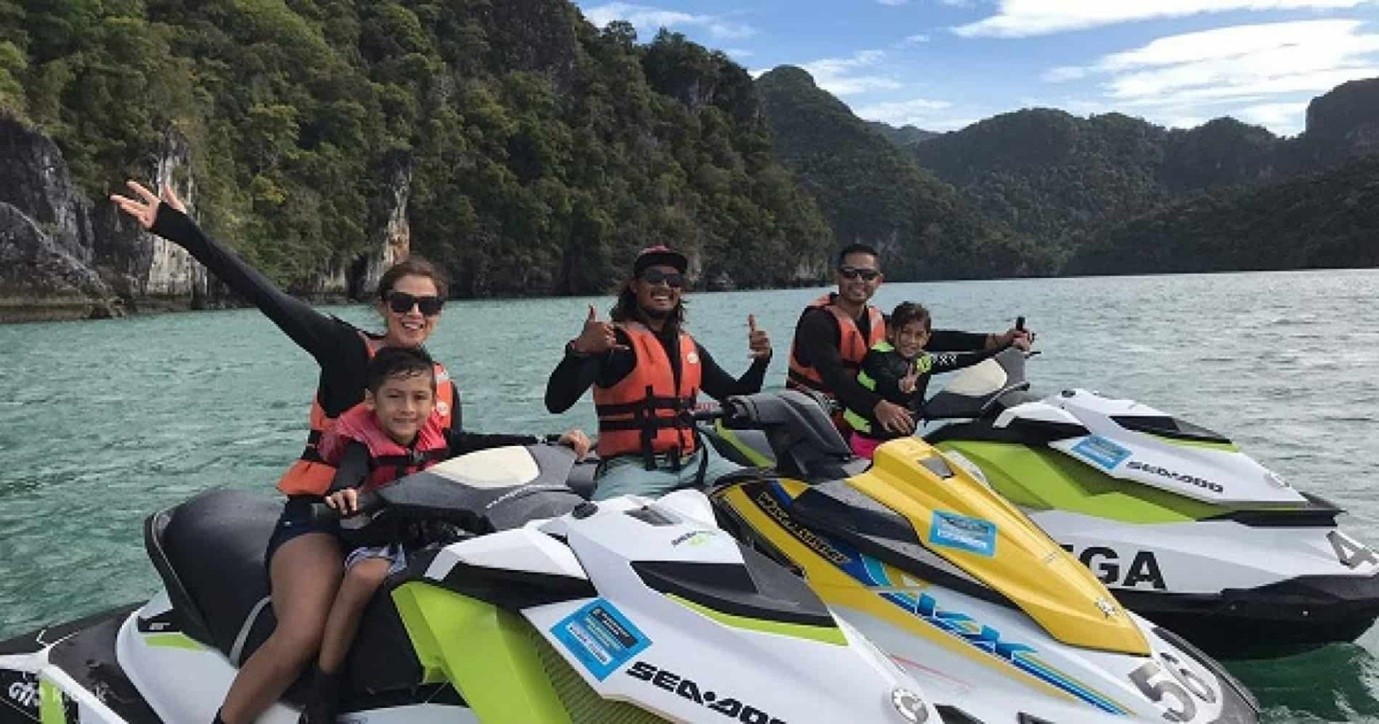 Photo: Mega Water Sports
Jet skiing is one of the top Langkawi activities and will send you on an unforgettable experience to the Langkawi archipelago! You get to explore the Andaman Sea's turquoise waters, spotless white beaches, and lush green islands on a jet ski.
With three fascinating packages to choose from—Fun Island Hopping, Dayang Bunting Island Tour, and Makan-Makan Jet Ski Ride—you'll be mesmerised by the stunning scenery. However, you need to adhere to a professional guide's instructions while driving your jet ski through crystal-clear waters to avoid any accidental mishaps from occurring!
Book a jet ski tour in Langkawi with us and create lifelong memories today!
Jungle Trekking at Langkawi Low Land Rainforest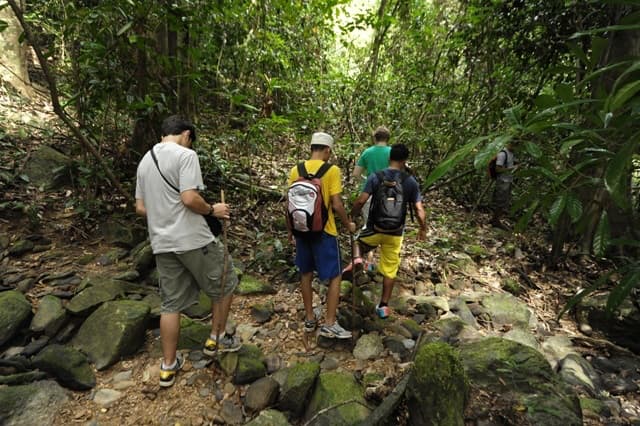 Photo: Junglewalla Tours
The lowland rainforest of Langkawi is home to a wide variety of highly specialised and indigenous species of plants and animals. An interdependent, fragile world has emerged within these distinctive environments. You'll have a different experience when you go jungle trekking in Langkawi!
You can explore the unique flora and fauna of Langkawi while taking a stroll through the island's rainforest. The tour guide will introduce numerous medicinal herbs and plants that have been used by locals as a treatment for diseases and as a health supplement throughout the two-hour path. This hilly track is ideal for all ages starting at 10 years old and demands an average level of fitness.
Book your jungle trekking Langkawi adventure here and explore the magnificent Langkawi rainforest!
Which Langkawi Outdoor Activity Is Your Favourite?
With all the Langkawi activities listed, we hope your trip to Langkawi will be a good one! Feel free to book your car rental in Langkawi and tickets to the attractions in Langkawi here if you want to make your trip even more memorable!
Recent Post
---
---
---
---
---
---
---
---
---
---
---
---
---
---
---
---
---
---
---
---